Sofology
Learn how Sofology invested in guest WiFi and visitor analytics to enhance the in-store experience.
Key Results
New Users
Of MySofology then went on to make a purchase
Return on investment
On original investment in guest WiFi through offline to online store orders
Visitors
Previously unknown to Sofology and added to CRM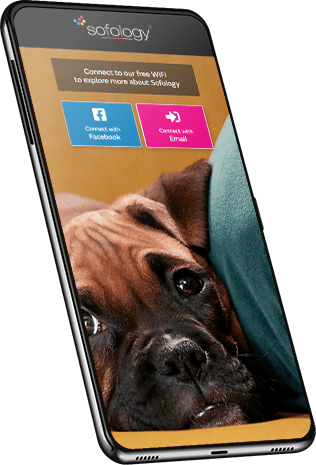 Challenge
On average, Sofology sees tens of thousands of visitors to their stores each month, with roughly a third engaging with one of their Sofologists. They were looking for a solution to help them target those customers who do not engage directly with a member of staff, allowing them to create a follow-up customer journey where they encourage potential customers who visited their stores but did not transact to create a MySofology account.
They also wanted to further differentiate themselves from the competition by offering an experience tailored to customer preferences and communicate to customers about their brand and share the benefits of having a MySofology account.
Add to their existing customer data platform
Offer an experience tailored to customer preferences
Drive sign ups to MySofology account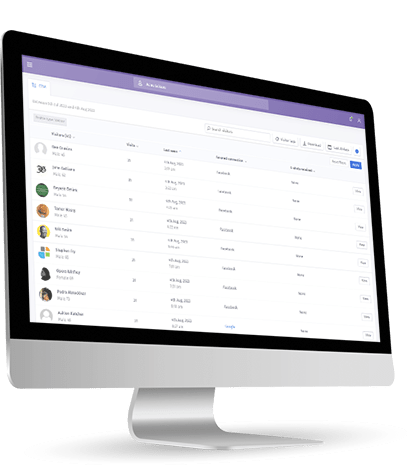 Solution
Visitors are able to now access the network quickly and seamlessly, through a branded splash page, with the option to fill out a short registration form or connect using their Facebook credentials. Once guests connect to the WiFi, data captured from the login form or social login automatically populate within Sofology's CRM, significantly increasing the number of leads.
Sofology uses Exponea to manage their CRM data. Purple's integration with Exponea allows for data to be fed across platforms in real-time. This integration, amongst others, is a ready-made connector available to all customers. This provides Sofology with a full understanding of the customer journey, from the moment they first log in to the WiFi, to their re-visit, purchase, and feedback.
Branded splashpage for quick access
Login via social media credentials
Integration with CRM system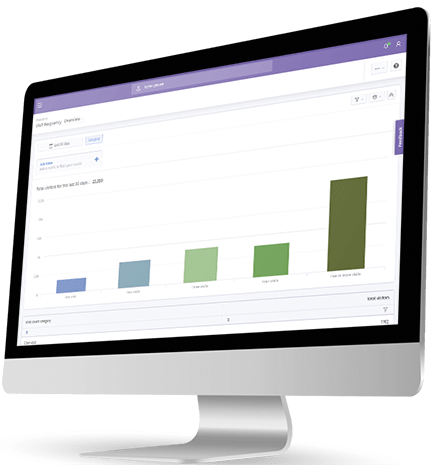 Return on Investment
The campaign launched in June 2019 and within the first 3 month's Purple with the help of CDW and Cisco Meraki installed 124 Meraki AP's. This allowed them to capture over 1,500 CRM records, 75% of which were unknown to the business prior to the collection of data. Sofology promoted the use of guest WiFi in their stores and as of now have managed to collect a total of 11,155 customers, 90% previously unknown to the business.
329 of these contacts then proceeded to make an order, in which Sofology saw a 2,121% ROI on this investment alone. A large part of the furniture chain plan was to drive offline visitors online through the use of highly personalized marketing campaigns, using the data collected from WiFi authentications. Those that logged in and failed to make a purchase in-store were sent follow-up emails and offers, this resulted in 274% ROI.
In addition to this, Sofology wanted to see an increase in the number of subscribers to MySofology. 372 new customers who were discovered through WiFi went on to create a MySofology account. Sofology emphasized the fact that users of the MySofology account are 17x more likely to go on to make a purchase, compared to visitors who do not. 40% of the new users then went on to make a purchase, with a total order ROI of 1,061%.
90% of users captured previously unknown
2,121% return in investment in additional customer orders
1,061% return on investment in new MySofology accounts
About Sofology
Sofology, is a British furniture retailer specializing in sofas.
Sofology has over 55 stores across the UK
Ready for a demo?
Speak to one of our experts