Let's start this blog where most resolution blogs do, the high percentage of people who fail with achieving their resolution goals. Yes, 80% of people may fail when striving for high targets and repeatedly obnoxious, year on year expectations. Is that because the goals are too far out of reach, or is it down to the fact it's time to stop making our SMART objectives our overall goals?
SMART objectives and why they fail
If you're unaware of the definition of a SMART objective it can be broken down like this: Specific (Exactly what you want to achieve), Measurable (The way you will track success), Achievable (Ironically), Relevant (Why have you chosen this objective?), and Time-relevant (The time scale in which this objective should be achieved).
Where SMART planning has its merits in having many elements pulled together to create a vision for achievement, it leaves too much space for other projects, requests and excuses to get in the way. In my eyes, the reason so many people fail with their professional resolutions is the age of data they abruptly base their plans on. 
Looking to top the number of conversions in the next quarter, but not taking into consideration the time of year, or how customers' needs have changed since they last made a purchase. It's all good having a bigger picture but unless you have a large data set to work from. Old data isn't always reliable.
Start making smart decisions
Smart decisions come before the planning of resolutions, goals or any other achievements. I have already talked about how old data isn't always reliable, so why continue to use it? 
2020 is going to be a great year for tools that could make every business person achieve their professional goals. Finding the right tool may not be a quick process but by making the smart decision to begin looking you'll find a tool that helps you in your role. 
If you're asking yourself "what's the point in potentially spending time and money to find a tool that works for me" then you may be missing the bigger picture. The time and money spent in order to find something that works for you and your business lead to higher rewards in the long run. Smart decisions now will ultimately reap rewards in the long run, if used correctly will continue to benefit your business.
How do you start making smart decisions?
You may have guessed that this is the shameless plug of the blog, but hear me out… 
The reason you clicked on this blog is that you want your business to perform better, and want to see results quickly. With Purple, you can make all jobs easier by having useful and relevant data available. A great example of how Purple can make your business better is this: 'Your retail stores aren't performing as well as they were 12 months ago but online sales haven't changed either. By using Purple, you can use in-store collected customer data to see who your audience is, how frequently they visit, and what the gender split is.'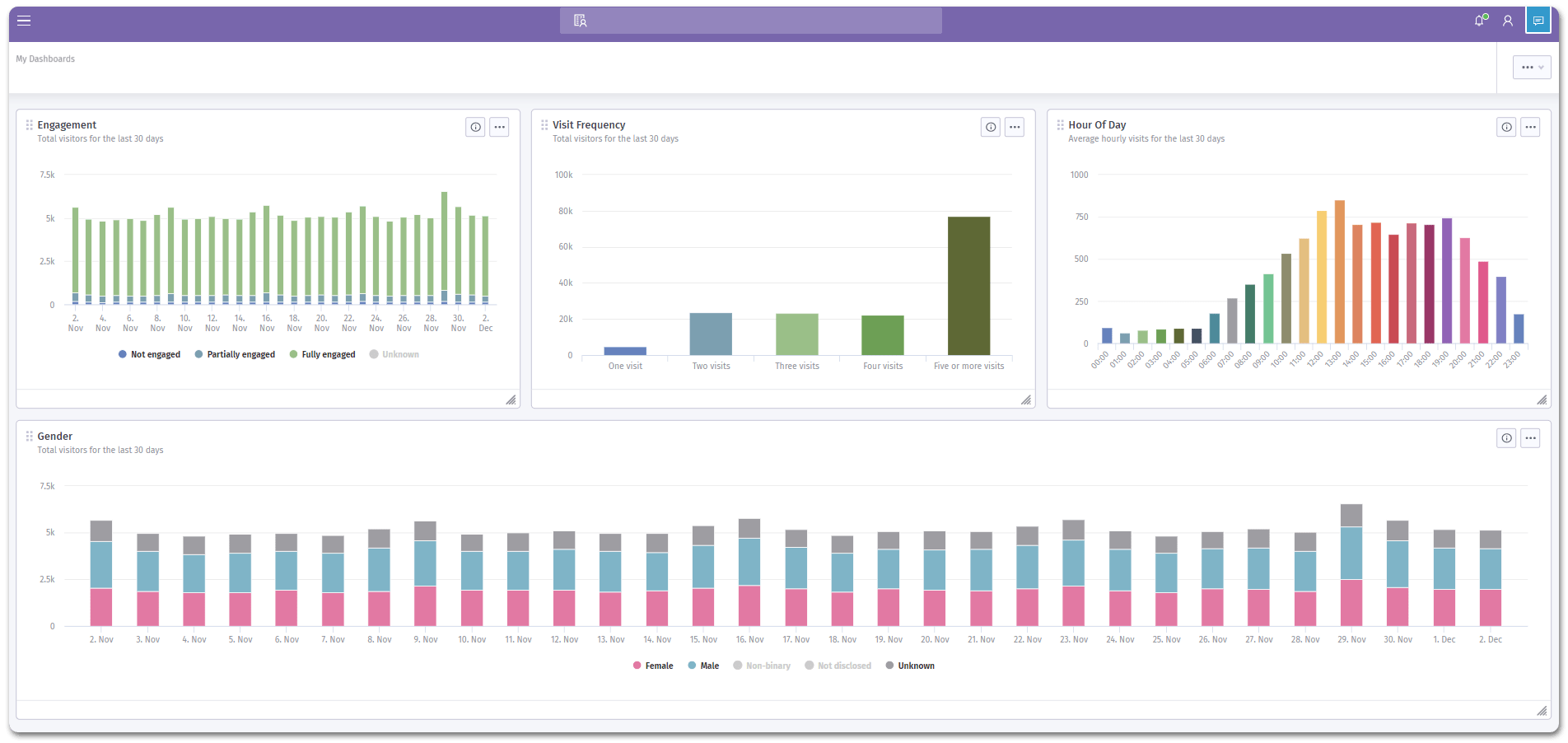 From the gathered data you can make more smart decisions to better engage your audience, make gender-specific email campaigns and send offers to re-engage dormant customers.
To conclude, if you take anything away from this blog it should be that in order to make SMART objectives you need to make smart decisions first.
Find a tool that works for you

Run tests

Gather relevant data and information

Build goals from the gathered data

Continue to achieve and create new goals