Purple, Cisco and AT&T have partnered with property development company, Related, to bring next generation visitor analytics to their Hudson Yards project in New York City. 
At 28 acres and 18 million square feet, Hudson Yards is the largest private development in the history of North America. The 'city within a city' is home to more than 100 diverse shops and culinary experiences, offices, cultural institutions, modern residences, public plazas, gardens and groves, and the world's first Equinox Hotel.
Purple's cloud software has been installed over 2000 Cisco access points enabling Hudson Yards to offer a branded WiFi access journey for guests, whilst also collecting valuable customer data via a captive portal. 
Guests are able to access the network quickly using a short registration form or their social media credentials. Hudson Yards have also made full use of custom HTML splash pages, advertising upcoming events to help drive awareness.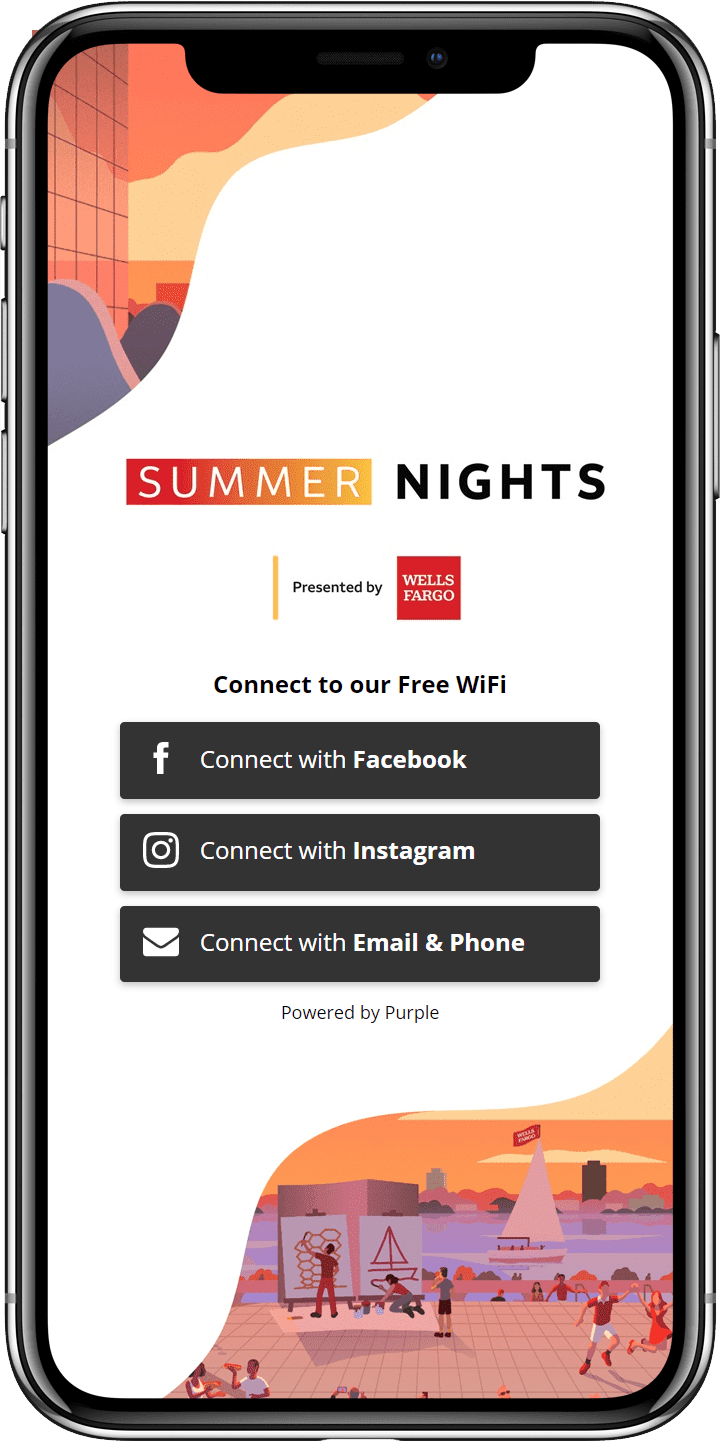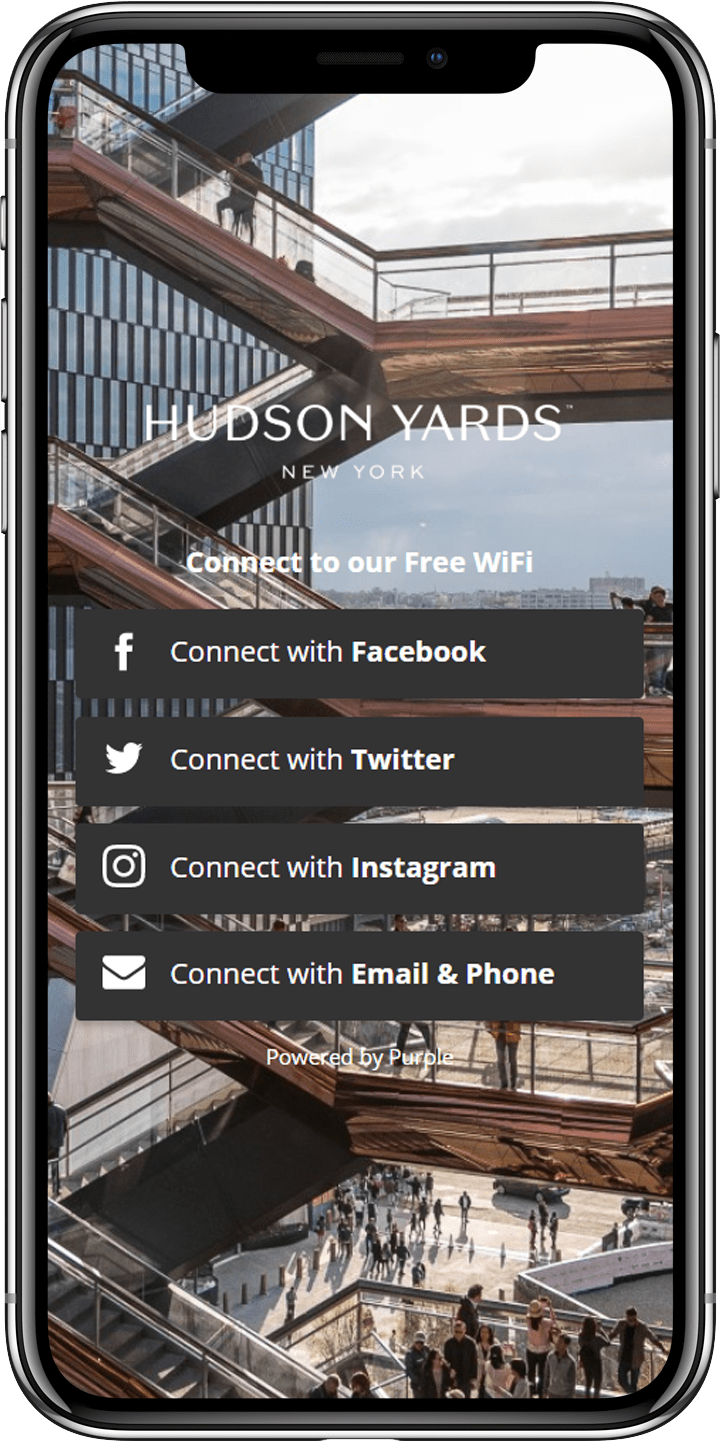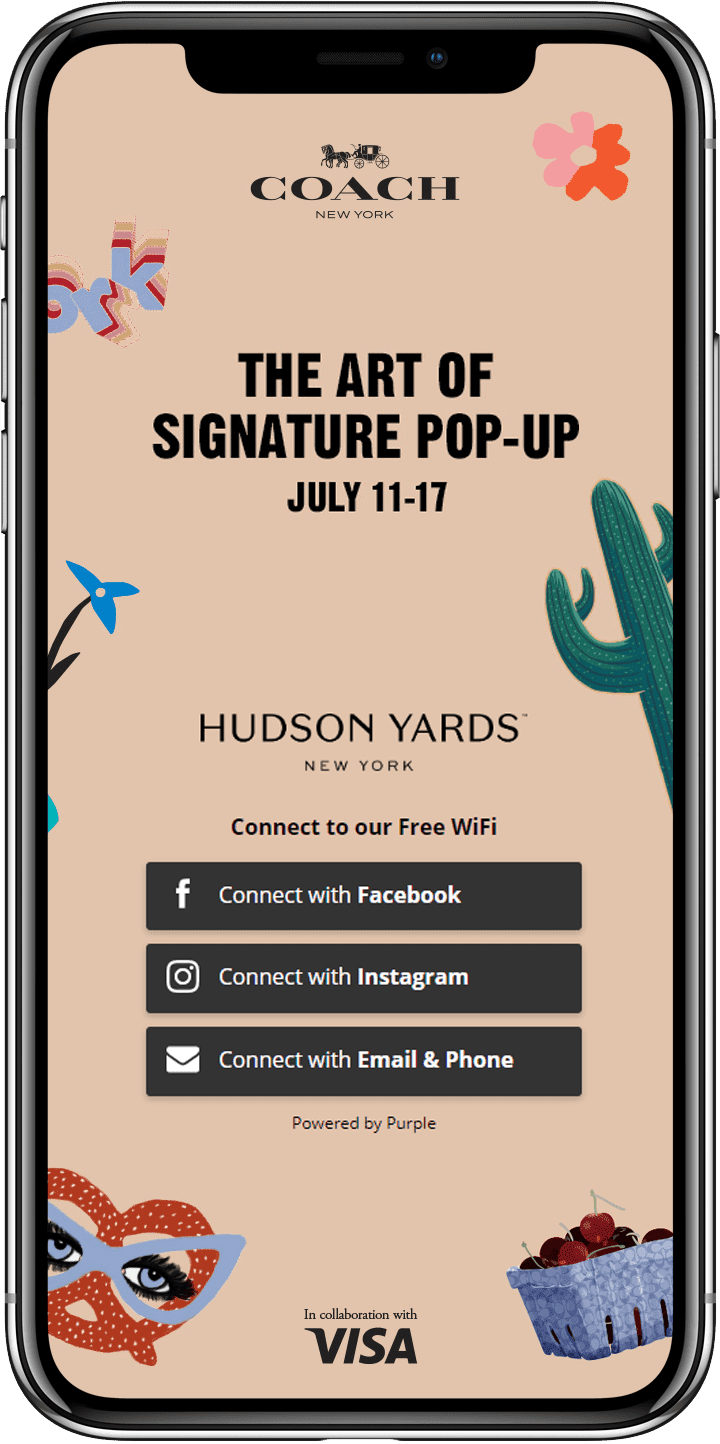 Since the installation just five months ago, Hudson Yards have seen over half a million visits and have collected 300,000 new CRM records. The data collected will be used to generate ROI from their WiFi infrastructure through sponsored content and re-marketing efforts. Related will also gather operational insights into customer behavior – understanding how guests interact with the space – which will serve as a blueprint for their other portfolio properties.