The Sales Operations team were allowed a rare outing last week and headed down to the ExCel London for the Salesforce World tour. This is a major event on the Salesforce calendar, and the whole team had a great time.
Trailblazers
Kicking off the was the main keynote: A Celebration of Trailblazers. We joined Paul Smith EVP and General Manager UK and some special guests to celebrate Trailblazers. This actually opened with a two-song set from Fleur East (X Factor 2014 runner up, and a contestant in 2018's I'm a Celebrity Get Me Out of Here). We weren't expecting that but Collette loved it…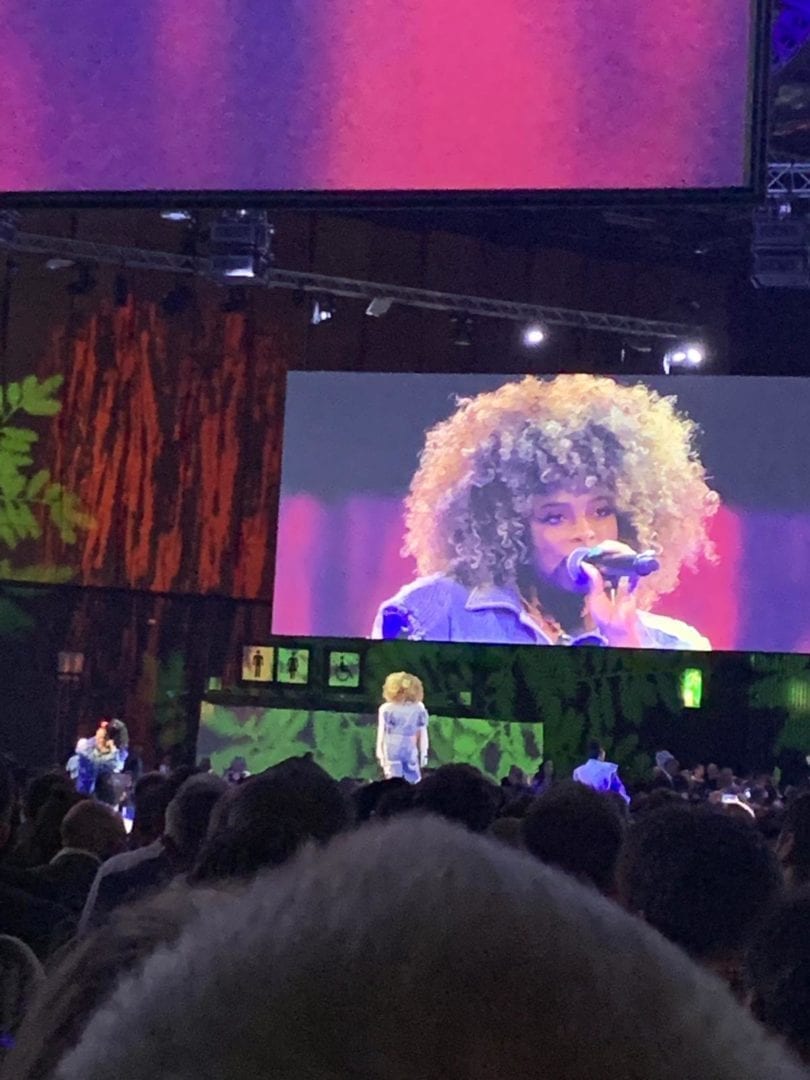 If you're new to Salesforce you might not know what a Trailblazer is, and what makes them special. Here's a look at what drives a Trailblazer and makes them unique:
A pioneer; an innovator; a lifelong learner; a mover and shaker.
A leader who leaves a path for others to follow.
Most importantly, a person who builds a better world for others.
What did we find inspiring from this keynote?
Here in Sales Ops, we are very active on Trailhead (an interactive learning platform for admins, users and developers to improve their career through Salesforce), trying to transform ourselves and deliver an exceptional service to the Purple team. Trailhead has learning pathways suitable for all, take a look here.
Einstein Analytics
We also learned about Einstein Analytics, which is the next big thing coming in the Salesforce world. Einstein Analytics allows you to explore all of your data quickly and easily by providing AI-powered advanced analytics, right in Salesforce. Sales Ops will be evaluating Einstein throughout June, watch this space…
We also caught up with our Salesforce account manager, Santi, and his boss who took us for a coffee. Tricky to find him in a crowd of 13,000 people, but he spotted us first which is true dedication to his role given the number of meetings he had that day (he probably just heard Collette!).
A little bit of 'Little Britain'
This takes us to the last keynote, which was more a bit of fun. This was touted as a 'fireside chat' (an informal chat) and was again hosted by Paul Smith. His special guest was David Walliams OBE (my not so secret idol), best known for Little Britain, his role as Judge on Britain's Got Talent and his main passion, writing children's books.
Paul and David discussed many things, the number one being the importance of empowering children's literacy in the UK, and David's 'never say die' attitude which enabled him to swim both the English Channel and the length of the River Thames.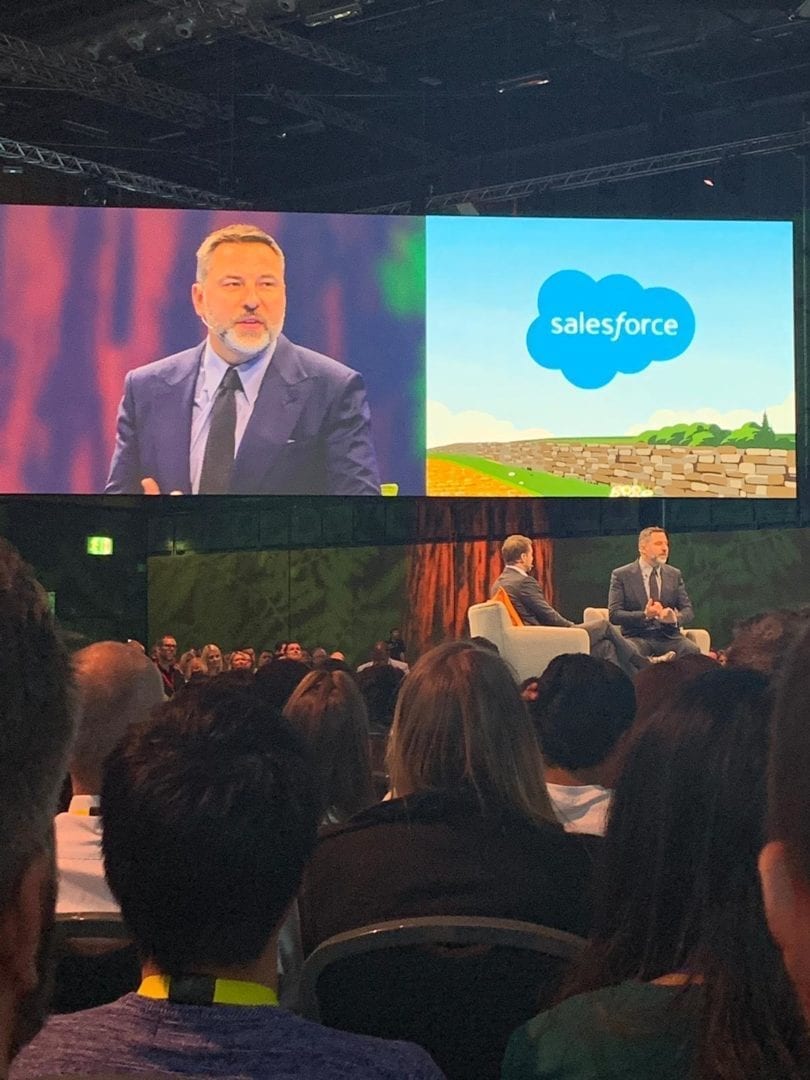 One thing that stuck in our minds from David was the best advice he had received, which was, "Remember, we are born with two hands, one should be to take for ourselves, the other to give to others."
Our other takeaways from the event were the usual bags full of corporate swag, however, as we are all parents, these bags were quickly annihilated on our return home.