Universities have been in the news recently for multiple reasons, specifically how they keep their students safe while delivering on the tuition and learning that those students are paying for.
The uniqueness of the university business model means that those institutions are under acute pressure to deliver, from their students (both current and future) and their families, from the bank manager, and from a rapidly evolving world of online distance learning that has been accelerated by the global events of 2020.
So, how can the university campus of today adapt itself to become more efficient, secure, and successful in creating great experiences for all those that it seeks to serve? The answer lies in imagining a transformation of the physical academic space into an intelligent one.
In the future, highly accurate sensors at the entrances to communal spaces such as lecture halls and libraries help in detecting and managing occupancy levels in real-time, while deep insights (we'll come back to those) are being collected to populate a world-class analytics engine.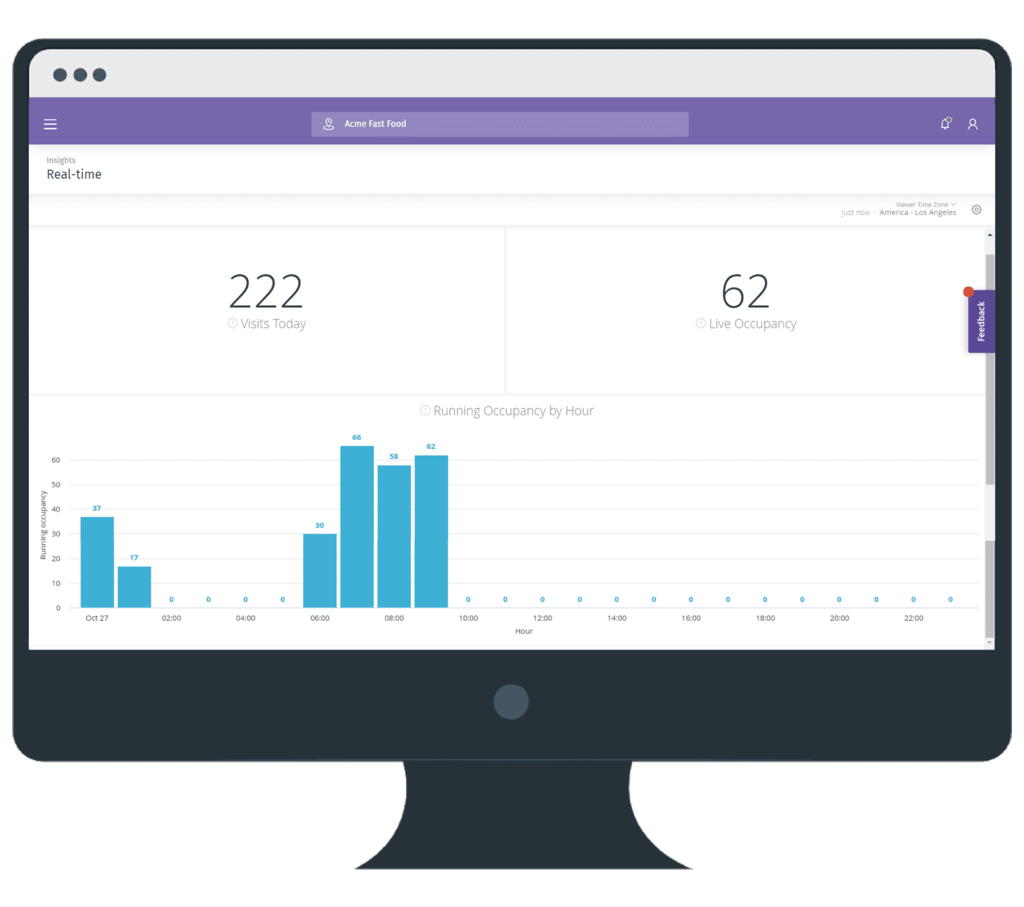 A wayfinding solution (we'll come back to this too) helps students, lecturers, and visitors to find the most efficient route to their next destination on campus.
Once there, a single unified WiFi solution is available across the entire campus delivering a seamless and reliable experience between lecture halls, cafeterias, libraries, and residential spaces.
So, what about those deep insights mentioned above? Well they don't just sit there gathering dust.
With a powerful analytics platform these insights can help to shape the future of a physical space.
From architecture to schedule, the volume of data that can be amassed in a relatively short amount of time can help to make a significant impact on the way people interact with the physical space around campus while simultaneously delivering huge improvements and cost savings for the institution too.
A university administrator can now adapt the schedules of lectures, timings of campus events, and staffing levels to ensure efficiency and avoid bottlenecks.
This improves safety by helping to reduce crowds and manage busy routes at peak times throughout the day, and by monitoring footfall in the busier areas of campus, you can adapt to engineer solutions.
And what about the aforementioned wayfinding solution? In a university campus there are plenty of places to get lost and none more so than vast reference libraries.
In the intelligent campus of the future not only can you find your way to any building or room on the campus, but now you can find your way around that building, in real-time, while you're inside.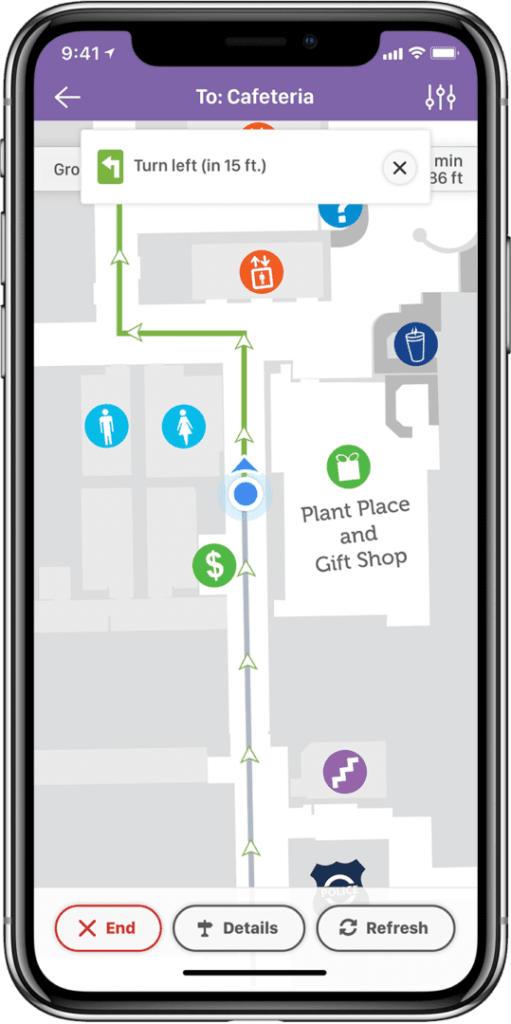 That means that hours of pacing the library in search of the correct shelf are a thing of the past.
Suppose a student wants to know how many free desks there are in the library before setting off across campus.
No problem. They can now find out not only exactly how many unoccupied desks there are but also exactly where they are, and follow the wayfinding app for the quickest route across campus.
As current and future students are offered a wider range of higher education options, and as universities work hard to reduce costs, improve the experience, and excel in a competitive environment, it will be the universities who adapt and evolve their campuses that will thrive.
Transforming the physical space to improve safety, experience, efficiency, and costs is a truly intelligent solution for the future.