How do you
get started

with asset tracking?
Create maps of your venue
Create high quality CAD maps of your facility
Outline your points of interest
Identify wards, offices, elevators, entrances and exits
Identify your routes
Create possible routes, including accessible routes for those that need them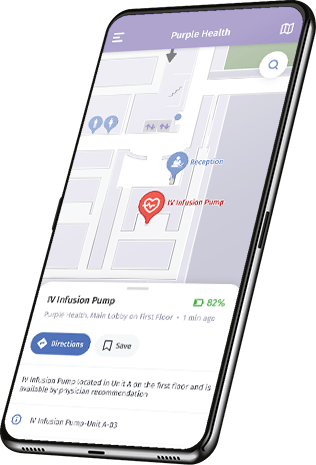 Identify geozones
Map out geozones for notifications when tracking assets between spaces
Identify your assets and tag types
Identify your assets and the appropriate tag types
On-site deployment
On-site beacon set up, asset tagging and solution testing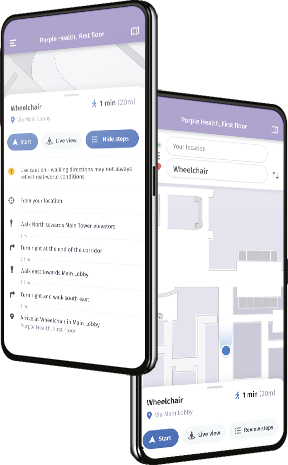 Customized, branded maps

with your POIs

With your existing venue maps, we help you create maps based on your brand guidelines, with key POIs and rooms highlighted for your staff. Our solution includes entrances, exits and elevators for a seamless transition between buildings and floors when navigating to an asset.

Maps created using your branding

POIs can be wards, offices, shops, restaurants, bathrooms and more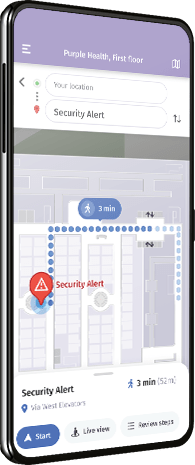 Create
turn by turn

navigation routes for your staff

Create efficient routes for your staff to quickly navigate around your facility when locating required assets. Any alterations you make to your map in the platform can appear to your users in real-time, so you can react quickly to changes to your buildings.

Make changes to your map in real time with our mapping platform

Routes for staff can utilize routes not used by the public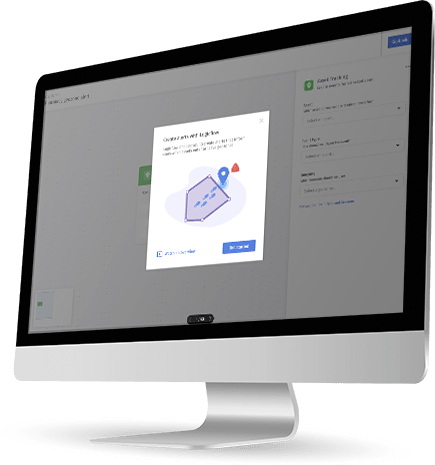 Mark out geozones for
real-time tracking

notifications

With geozone notifications, you can be notified as soon as an asset leaves its designated area or arrives at another. We'll work with you to create specific geozones, such as rooms, for your assets, that you can amend or add to later down the line.

Create geozones like rooms or corridors to be notified of asset movement

Easily amend notification or geozone settings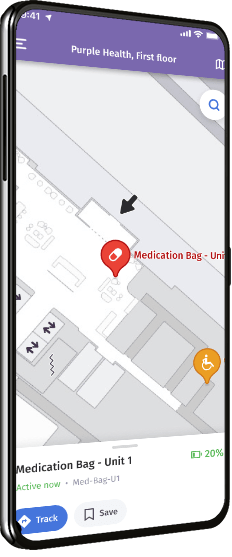 Identify your assets

and tag them

You'll now need to pinpoint the assets you'd like to track and the tags for them. Types of assets could include drug trolleys, wheelchairs, electricals, equipment or people. We'll come on-site to set up the Bluetooth beacons that receive a signal from your assets and then inform your phone of the location for you to navigate to.

BLE beacons for an effective, scalable and lower cost solution

Track a variety of items across your facility
Ready for a demo?
Speak to one of our asset tracking experts.