Compliantly

capture first-party data, wherever your visitors are from
Get your visitors online quickly and securely, with our comprehensive and flexible captive portal solution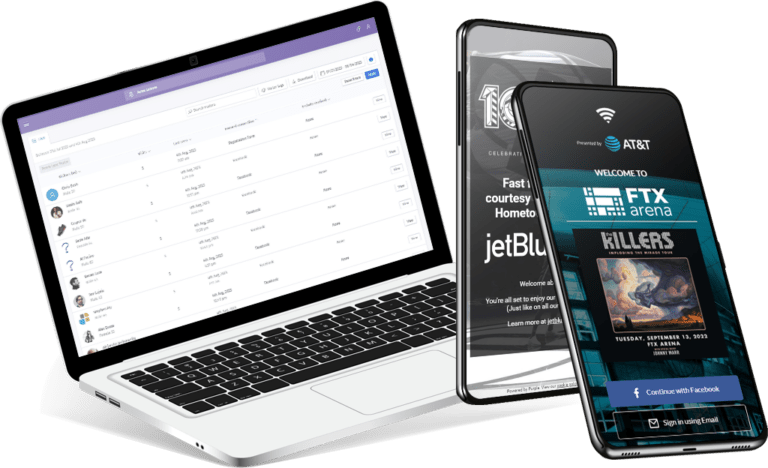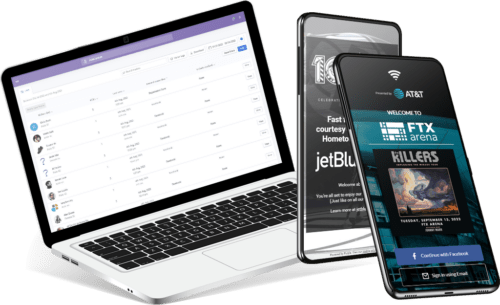 Guest WiFI
How do Purple ensure the
data you collect is compliant

?
Integrate with your CRM system
Create a "single source of truth" in your database
Customize the information on your splash page
Add your terms and conditions, privacy policy or marketing opt-in (or out) checkboxes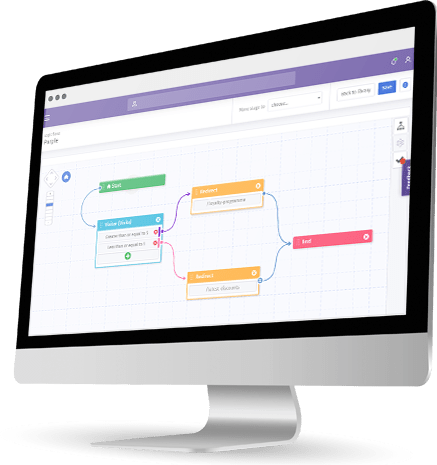 Use the data
Use your collected data to communicate with opt-ed in visitors
Store data securely
Hold data within the highly secure, login access only, platform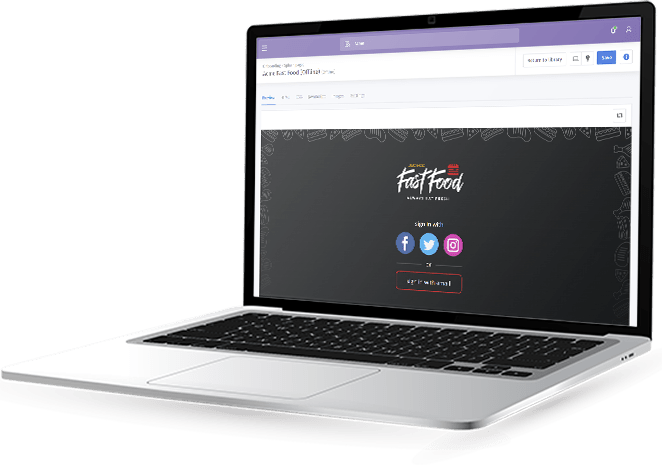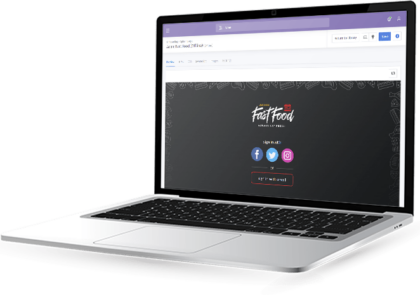 Collect data
compliantly

, wherever your visitors are based

Some data privacy laws require users to agree to conditions or opt-in options for users. Whether you need specific terms and conditions links, opt-in or out boxes, or custom data fields, Purple's captive portal allows you complete flexibility to comply with any data protection law in the world.

Completely customizable splash pages

Create opt-in or opt-out options for your visitors

Upload custom terms or data fields on your splash pages

Comply with any data protection law globally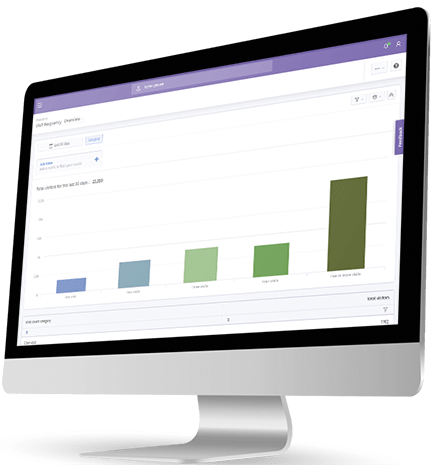 Store your data in our
highly secure

platform until you're ready to use it

Once you've gathered your data, it's crucial that it's secure until you need it. You can control exactly who sees your data on the highly secure Purple platform with specific user logins. Our platform has a 99.99% uptime, so we won't let you down.

Accredited certification to ISO 27001 and 9001

User access restrictions help you control exactly who sees visitor data on the platform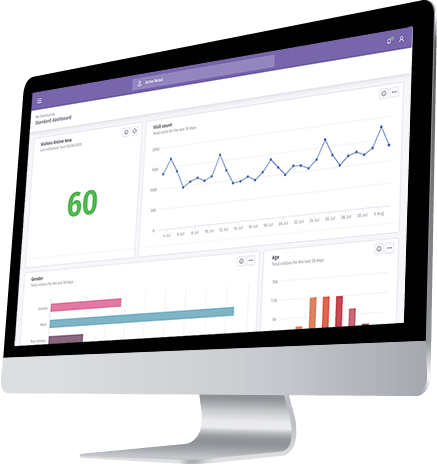 Create a
"single source of truth"

for your CRM data

Guaranteeing data accuracy is crucial to staying compliant with most data privacy laws. Integrate with your CRM software to create a "single source of truth" for your data, ensuring that your customer information stays accurate and up to date.

400+ integrations available to use including Salesforce

Synchronize your visitor information to ensure it's up to date

Create a "single source of truth"

Increases database accuracy by 83% on average
Ready for a demo?
Speak to one of our WiFi experts
Frequently Asked Questions
Data privacy ensures that data is handled in a way that respects individuals' rights, maintains confidentiality, and prevents unauthorized access or misuse.
Data privacy holds significant importance for individuals and organizations due to several key reasons: Protection of sensitive information, Digital security, Trust and transparency, as well as compliance with regulations such as CCPA and GDPR.
Data compliance refers to the adherence to laws, regulations, and industry standards related to the collection, use, storage, and protection of personal data.
Data collection enables informed decision-making, improves services, marketing personalization, allows performance optimization, and drives research/innovation. It helps businesses gain a competitive edge and enhance customer experiences.