How do you
get started

with guest WiFi?
Review access points & network
We'll help you to review your access points and network to make sure your hardware is ready
Integrations & connectors
Identify any integrations or connecting software you need
Create your splash pages
Decide how you want your WiFi entry points to look and feel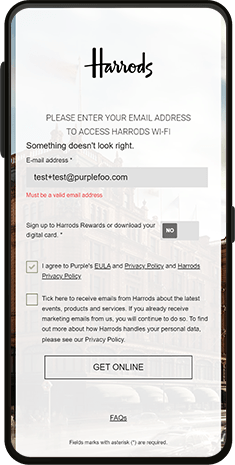 Create your access journeys
Set the experience for each venue including what data to collect and what to present
Launch live
Launch your WiFi within you venues to get your customers online
Start collecting data
Once your customers start logging on, you can start compliantly collecting data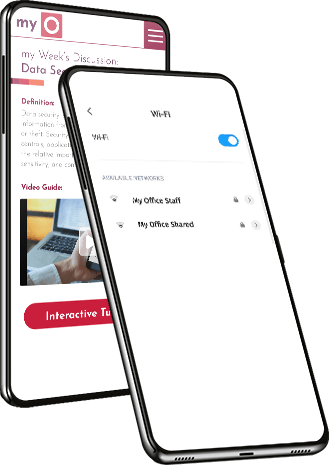 Overlay

onto your hardware

Our guest WiFi solution works with your existing WiFi access points to enable you to analyze your physical space. Firstly we'll help you check your coverage and your hardware in your venue, to prevent black spots of reception to make sure your venues' WiFi is running smoothly. We get your access point information and licenses onboarded onto the Purple platform and we'll then set up any integrations or connectors you'd like to push or pull data from and to.

Get your access points and licenses set up on our platform

Integrations and connectors set up from a choice of over 400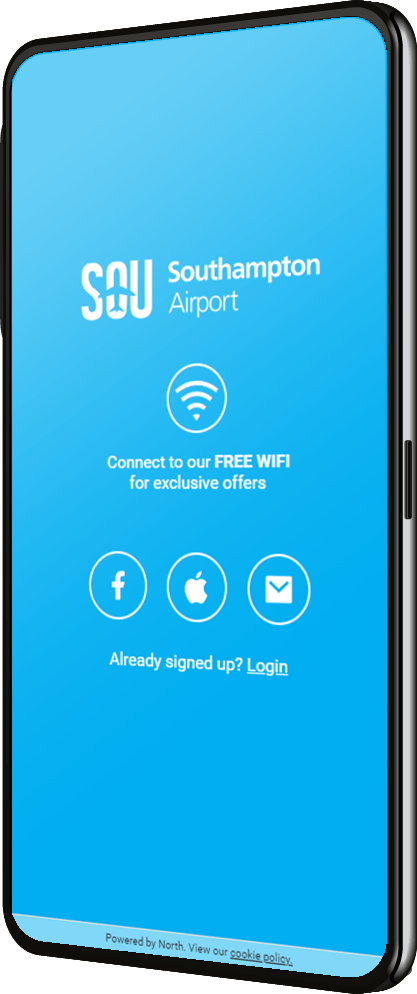 Create
beautiful, branded

splash pages

Now your WiFi solution is ready to go, you need to make sure it represents your brand and provides a consistent experience for your visitors. We can help you create beautiful, informative splash pages as your customers log in, or our platform is fully customizable for you to do them yourself.

Create custom splash pages

Default language recognition for a visitor's device to serve the correct splash pages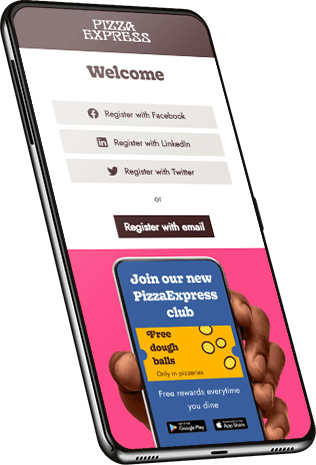 Create an
access journey
The access journey determines what your customers see for their captive portal experience, including what data is collected and what information is presented to your customers. We can help you set up your first access journey, or our easy to use drag and drop automation platform allows you to set up your own.
Customize what splash pages your visitors see
Select different splash pages for day of the week, time, date, weather and more
Show adverts, interstitial videos, and promotions as well as redirect them to a specific website
Intuitive drag and drop automation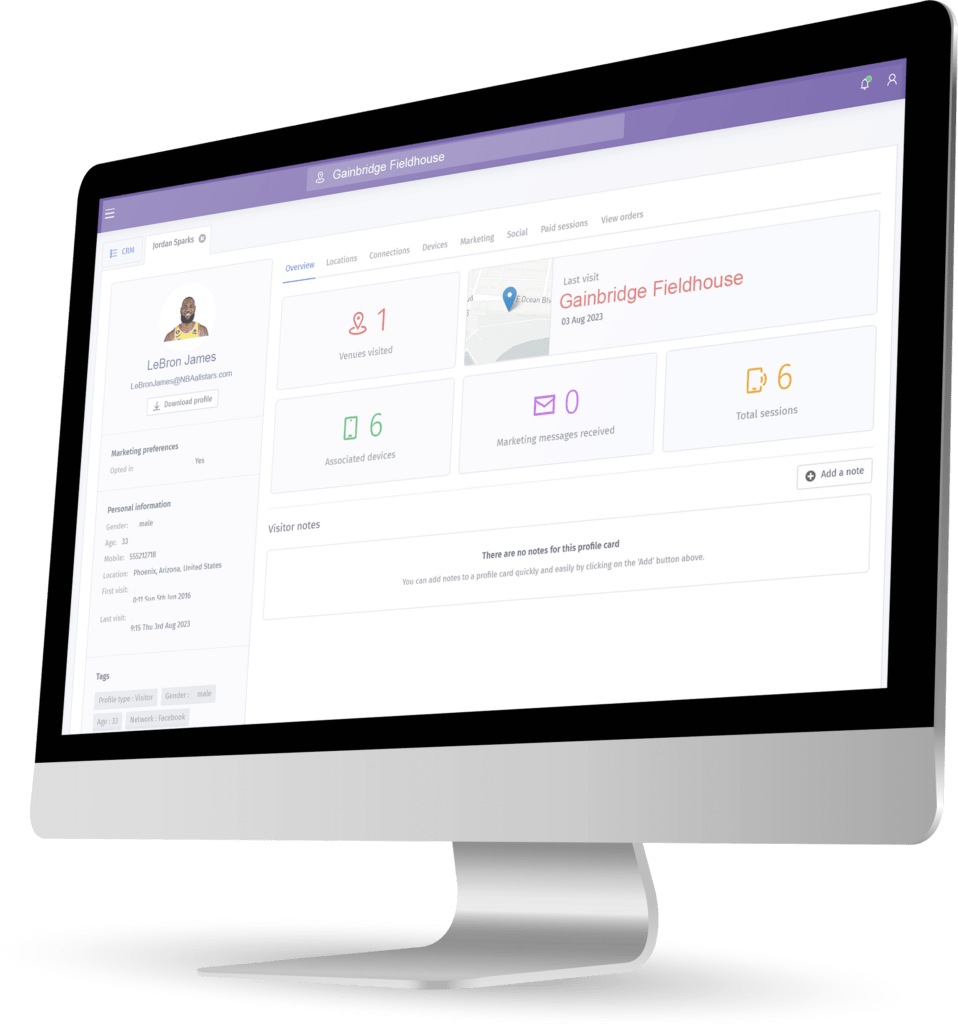 Start collecting
data
You're now ready to go live with your guest WiFi solution. Once you start getting customers logging in, you can start collecting data from your venues.
Range of authentication options such as social media logins, custom form and SSO
Trigger a welcome back message for return visitors to keep them coming back
Ready for a demo?
Speak to one of our WiFi experts