Verify

visitor email addresses as they log in
Make sure incorrect or disposable email addresses don't reach your database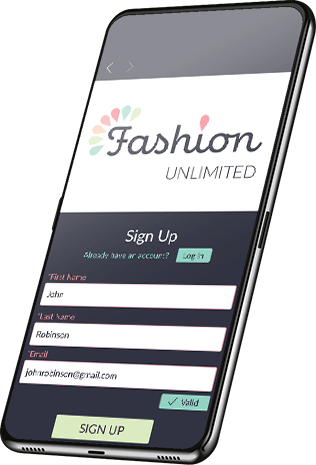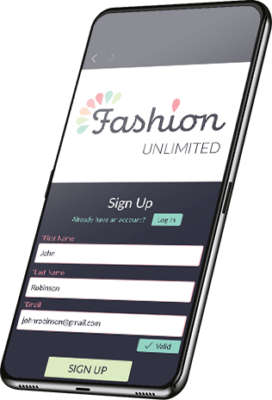 Guest WiFi
How does
Purple Verify

work?
Log in attempt
The user attempts to log into your venue WiFi
Incorrect details
The user types an incorrect or mistyped email address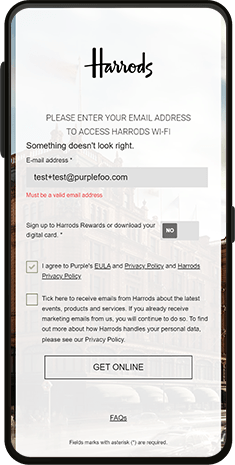 Verify check & prompt
Purple Verify checks the email and prompts the user to type the correct email in
User online
The user inputs the correct email and continues their online access journey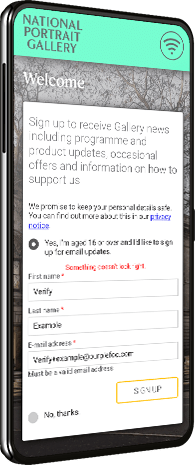 Stop gathering
incorrect

contact information

Customers may use disposable or incorrect emails in order to avoid giving their real contact information as they log in. This creates an issue with your database, as some emails may be invalid meaning you can't reach the right people. Our Verify software checks email addresses in real-time, at login and stops users from entering fake or disposable email addresses.

Purple Verify checks emails are real at the point of log in

1 in 3 consumers change their email address annually, making it hard to keep your database up to date

Stop users from entering fake or disposable email addresses

Keep invalid emails out of your database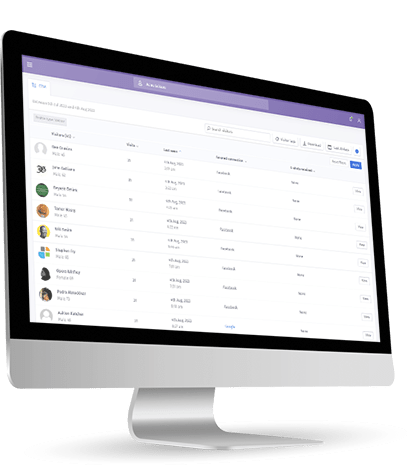 Prevent typos

from entering your database

Users mistype or make typos all the time when entering in their information, meaning you'll probably have some data that's nearly right, but not exactly. Verify stops mistyped emails from entering your database, to keep your data accurate and ready to use.

Check emails aren't mistyped as users log in

On average, people make a typo in 39 of every 100 words they type

Make sure your visitor information is exactly right

Stop mistyped emails entering your database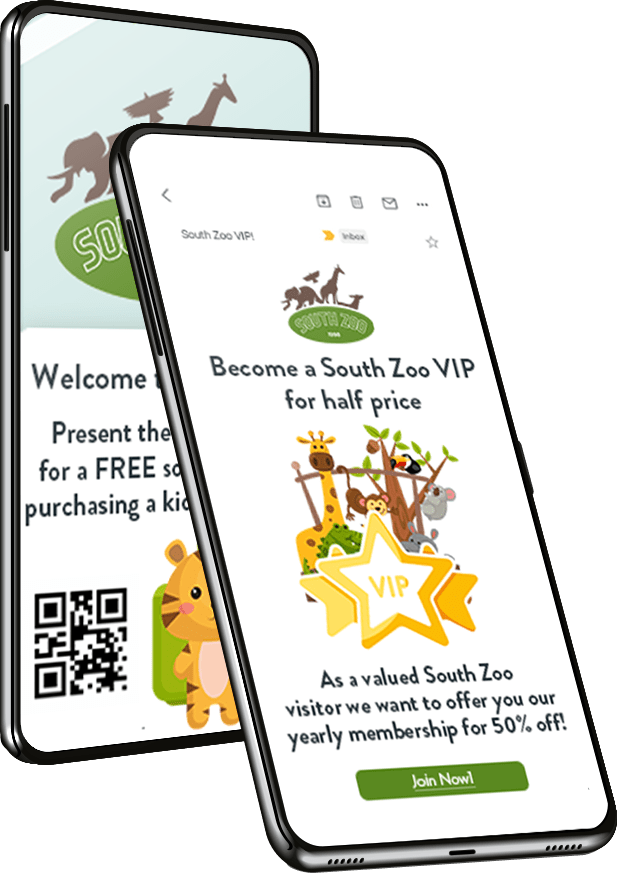 Communicate with
real people

, using real email addresses

Having the wrong contact information in your database is inefficient and pointless. By only collecting real contact information from your customers, you can make sure you reach them in the right way, at the right time.

Reduce your marketing bounce rate

Increase your deliverability

Keep your database efficient and usable

Reach your customers in the right way, at the right time
Ready for a demo?
Speak to one of our WiFi experts.
Purple Captive Portal
The industry's most stable, secure, and scalable WiFi captive portal
WiFi Feature Guide for 2023
7 features your guest WiFi must have for 2023 [Free Guide]
Harrods Case Study
How we helped Harrods turn 600,000 WiFi logins into 57X return on investment.
Frequently Asked Questions
A disposable email address is a temporary email account used for short-term purposes, like signing up for websites or services. Verify prevents false data from being collected keeping your database clean.
Disposable email addresses are generated by online services, creating unique email accounts with limited lifespans.
1st party data is information collected directly from your own audience or customers through interactions on your website, mobile app, or other owned channels. It is considered valuable and reliable.
3rd party data is information collected from external sources and not directly from your audience. It is often used by marketers to enhance audience understanding and target specific segments in advertising and marketing campaigns.