Real time digital wayfinding to
navigate the indoors

just like the outdoors
Improve your visitors' experience, safety and accessibility with blue-dot navigation, web-based maps, route planning and location alerts.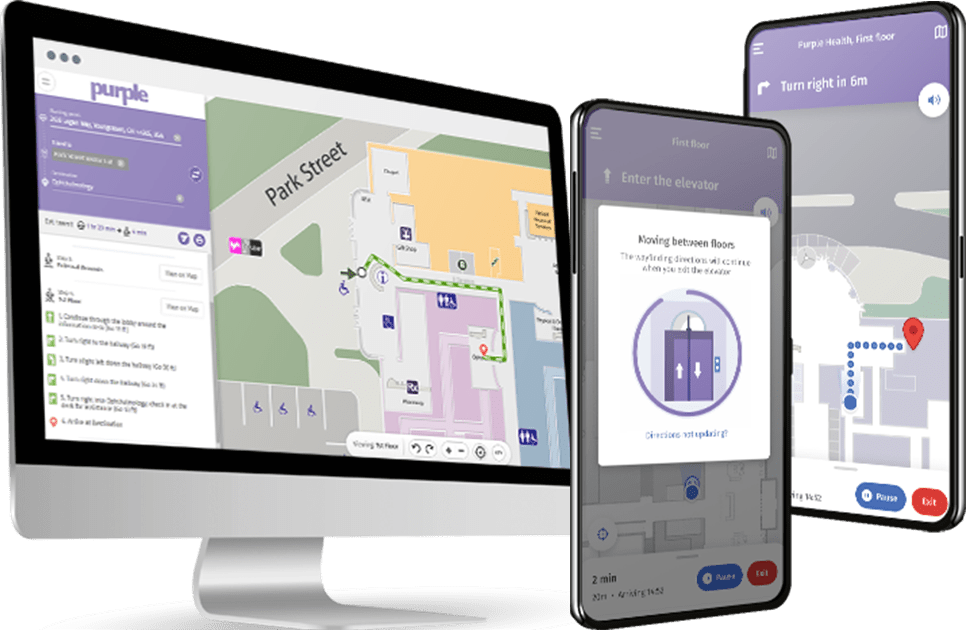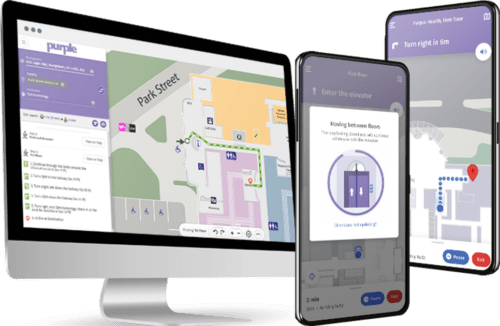 How our
digital wayfinding

works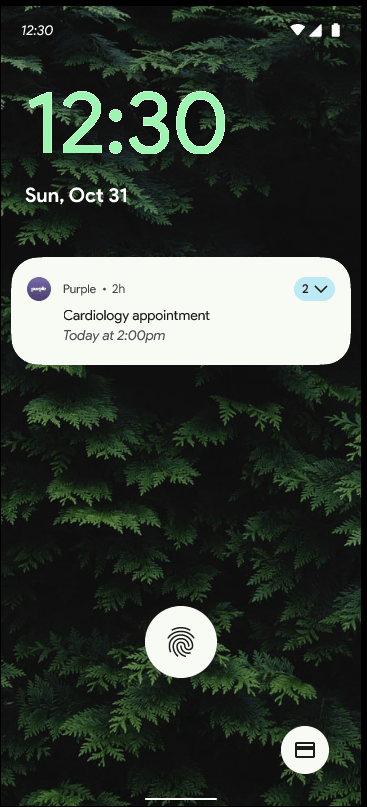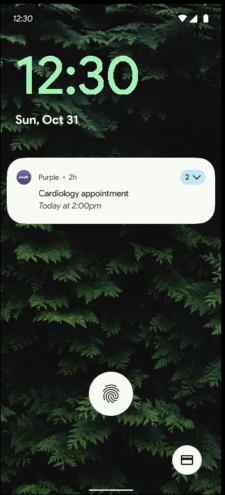 Appointment or meeting reminder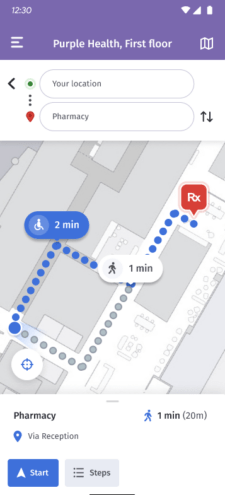 Accessibility routes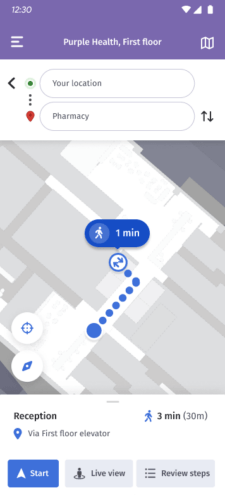 Turn-by-turn routes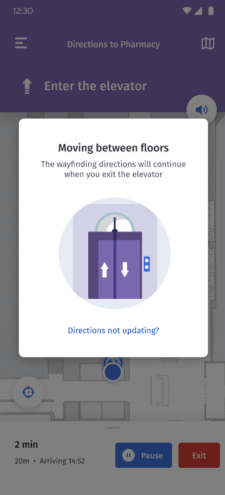 Seamless navigation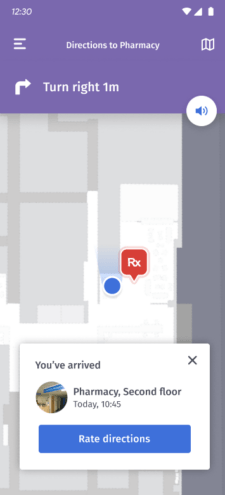 Arrival at destination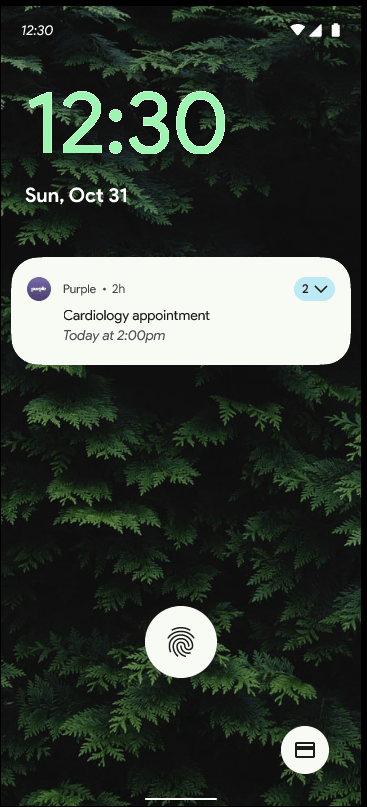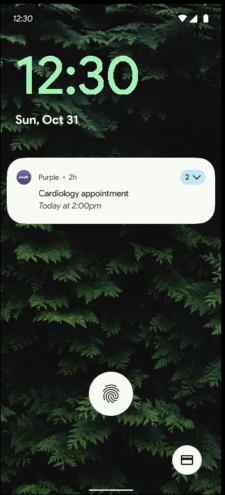 Appointment or meeting reminder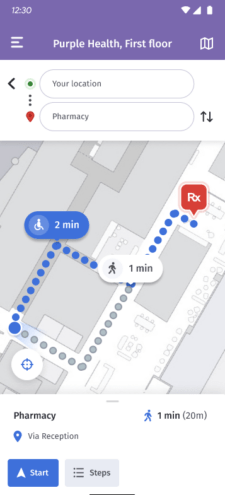 Accessibility routes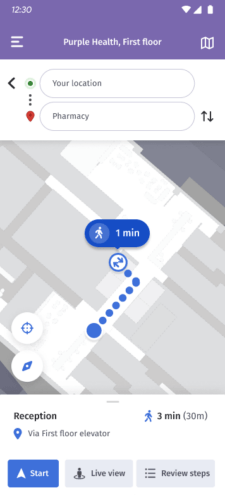 Turn-by-turn routes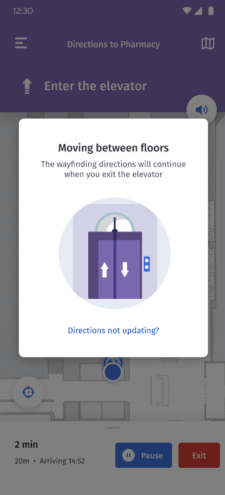 Seamless navigation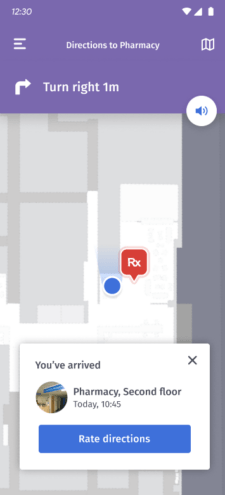 Arrival at destination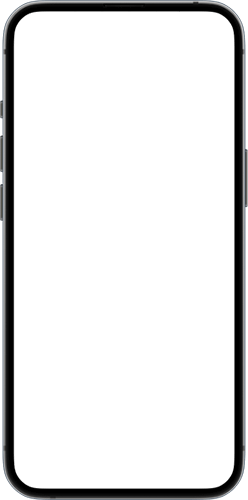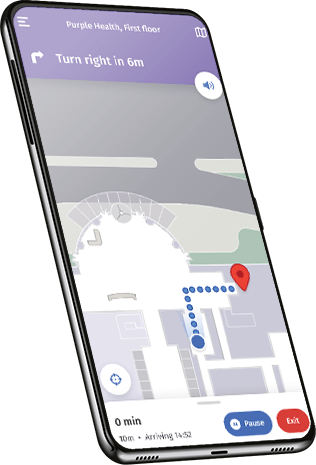 Enable visitors to
get where they need to be
Visitors get lost frequently in large, complex venues. Our "blue dot" technology creates interactive routes for visitors and staff when on-site to ensure they get where they need to be, turn by turn and on time, via the most efficient route. Visitors can also preview digital maps on our web-based solution to pre-plan their routes.
30% of first time visitors to hospitals get lost
Provide interactive routes for your visitors with blue dot technology
Visitors can plan their routes from home
Prevent visitors from getting lost in your venue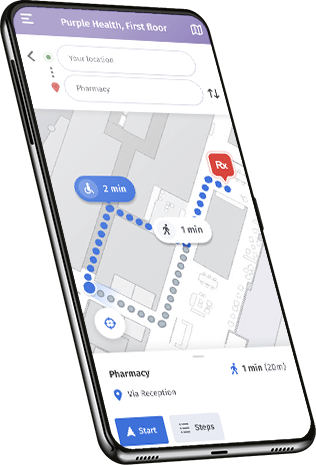 Provide the best route for those with
accessibility needs
With 1 in 4 adults having an accessibility need, it's crucial your venue meets their requirements. Our wayfinding provides options for those requiring additional needs when navigating around our facility by providing mobility-aid-friendly routes. Our fonts, contrast levels, colors, and responsive design all meet the WCAG 2.0AA guidelines.
Select routes based on accessibility needs
Fonts, contrast levels, colors, and responsive design all meet WCAG 2.0AA guidelines
Meet accessibility requirements to improve your visitor experience
1 in 4 adults have an accessibility need
Find out more about accessibility features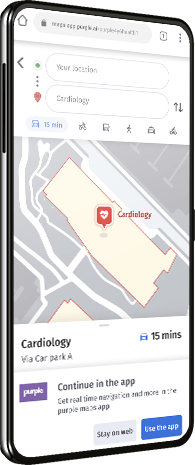 Navigate from off-site to a
specific room

in your venue

Google Maps is the most popular smartphone app ever, with more than a billion users per month. Our wayfinding solution integrates with popular navigation apps like Google Maps so you can start your journey to a specific room from any location. We're also integrated with popular lift-share apps, like Lyft and Uber to navigate to your campus, then once your users reach your building, they'll switch back to your app and be directed to their destination.

Integrated with popular apps like Google Maps, Lyft & Uber

Start your journey from home to a specific room

Navigate to your campus, then switch back to your app automatically

Great user experience which mirrors popular apps like Google Maps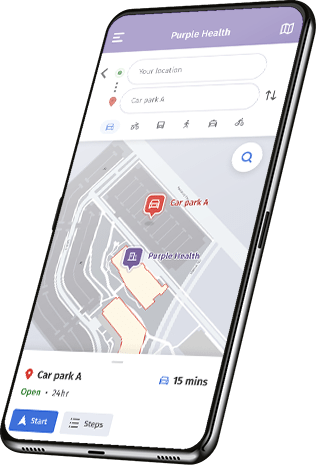 Increase staff
productivity and efficiency
Lost visitors in large complex venues ask staff for help in navigating around, meaning staff are constantly getting interrupted from their work to assist them. This creates a lot of wasted staff time, with interruptions taking up to 10 minutes. With digital wayfinding, visitors will have an outlined turn-by-turn route around the facility, reducing the need for staff help. With fewer interruptions, staff are more efficient and satisfied with their work.
60% of visitors to the American Museum of Natural History ask for directions
Average staff interruption for directions is 10 minutes
Reduce wasted staff time by allowing people to self-navigate
Visitors have an accurate turn-by-turn map instead of asking staff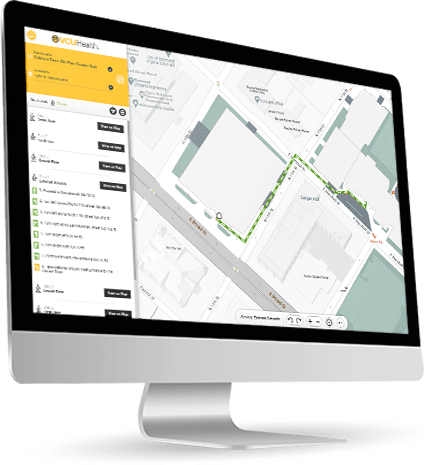 Maximize your wayfinding budget with our
geomagnetic technology
We use 85% less hardware than other wayfinding solutions because of our geomagnetic technology. We utilize natural geomagnetic fluctuations, BLE beacons, and WiFi to pinpoint a user's location within feet.
Utilizes 85% less hardware than other solutions
Patented geomagnetic technology
Ready for a demo?
Speak to one of our WiFi experts
Ready to implement wayfinding?
Find out everything you need to know about implementation in our handy free guide
Accessibility Essentials for Real-Time Location Services
Read more about the importance of considering accessibility needs in your venue's RTLS solutions
VCU Health Case Study
VCU Health implemented Purple's digital wayfinding solution to assist patients in navigating their medical center.
Wayfinding involves guiding people from one location to another using traditional maps, signs, and landmarks. Digital wayfinding enhances this process by utilizing technology such as smartphones and interactive kiosks, providing dynamic maps and step-by-step directions.
Real-Time Location Services (RTLS) are advanced technologies used to track assets, people, or equipment in real-time within a defined area, enhancing operational efficiency and asset management in various industries.
The blue dots on your navigation indicate your real-time location on a map, enabling effective navigation using GPS technology. This helpful feature is commonly found in navigation apps and maps for easy wayfinding.
RTLS stands for Real-Time Location Services.
A wayfinding system is a collection of visual cues, signs, and digital elements such as interactive displays and mobile apps, designed to guide people through a specific environment efficiently.
Digital wayfinding is a technology-driven navigation system that uses interactive maps, touchscreens, and mobile apps to assist people in finding their way in complex indoor and outdoor spaces.