Web-based
digital wayfinding

and route planning
Plan turn-by-turn routes and parking locations for a great visitor experience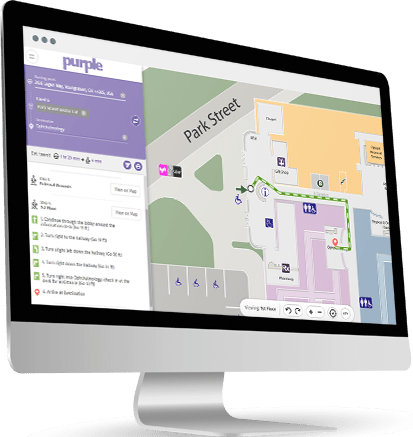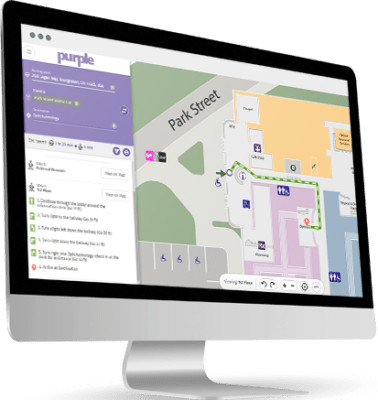 How our
web-based mapping

works
Plan a route
Visitors plan their route ahead of time using the web solution
Parking location
Visitors are provided with the most convenient parking place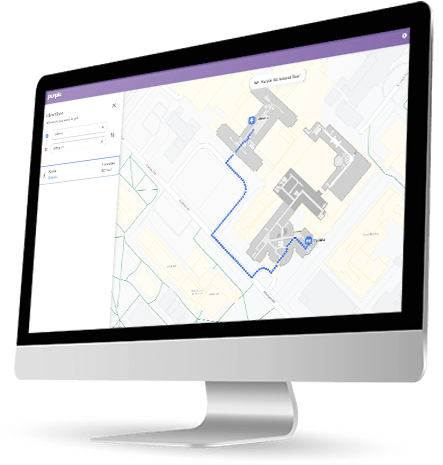 Turn-by-turn
Visitors can follow the provided route around the venue, to get to their destination on time
Accessibility routes
Users select routes that meet their accessibility needs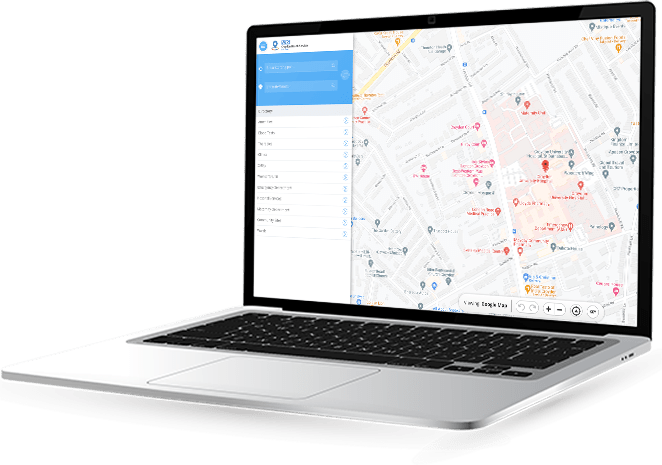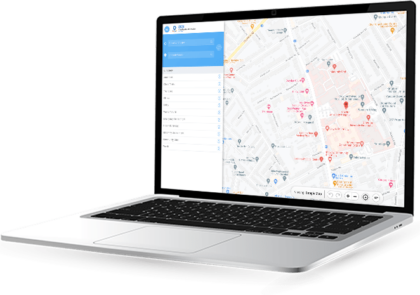 Maximize your
visitor experience

with great navigation

Reduce late or missed appointments or meetings by enabling visitors to plan ahead for their journey to their destination. With Purple's web solution, visitors can look at routes within your venue before they're even onsite, to plan ahead and be on time to their destination, down to the exact room.

86% of people said ease of getting around and good wayfinding were stated as important or very important

30% of people get lost on their first visit to hospitals

Enable visitors to navigate from their homes to your venue

Reduce visitors being late to appointments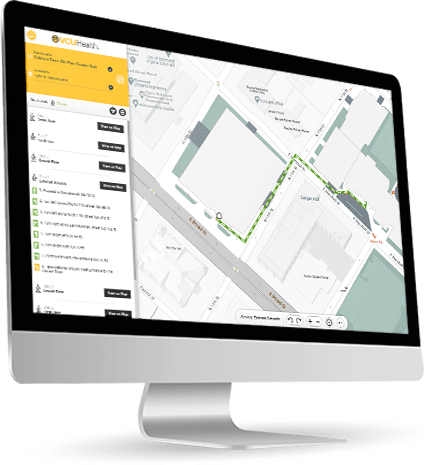 Provide for those with
accessibility needs
1 in 4 adults has an accessibility need. When navigating around your facility, our wayfinding provides options for those requiring alternative mobility-aid-friendly routes. Our user interface follows the WCAG 2.0AA guidelines for colors, contrast levels, fonts, and a responsive design for all device types and keyboard accessibility.
Create more accessible routes to meet your visitors' needs
Users can zoom in up to 300% without the text spilling off the screen
Listen to most of the website or application using a screen reader
Meets the WCAG 2.0AA guidelines for colors, contrast levels, fonts, and responsive design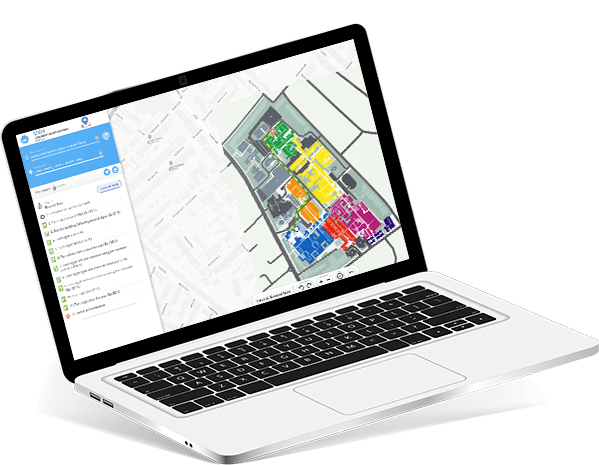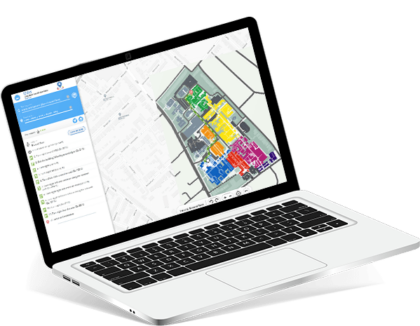 Ease confusion

and get visitors parked where they need to be

The first time your visitors get to your venue, it can be complex to find their way around. Our web solution enables visitors to pre-plan their route to their nearest parking garage in your venue, to ease the confusion of finding their nearest parking space. Visitors can then navigate around your venue from the most convenient location.

Find the most convenient parking location, quickly

Visitors can plan their parking ahead of their visit to reduce anxiety

Once parked, they can navigate to their destination room

Ability to save their parking space for the return journey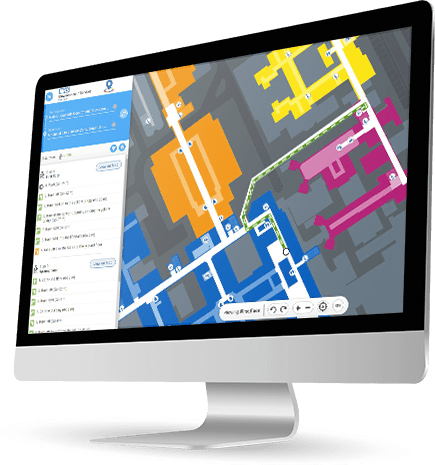 Reduce
staff interruptions
Lost visitors ask staff for help in navigating around your venue, meaning your staff are constantly getting interrupted from their work to assist. This causes a lot of wasted staff time, up to 10 minutes per interruption. With digital wayfinding, visitors will have an outlined turn-by-turn route around the facility, reducing the need for staff help. With fewer interruptions, staff are more productive and satisfied with their work.
60% of visitors to the American Museum of Natural History ask for directions
Interruptions for directions take up to 10 minutes each time
Give visitors turn-by-turn routes around your venue
Reduce the need for staff help to increase their productivity
Ready for a demo?
Speak to one of our wayfinding experts
Wayfinding RFP Checklist
Use our helpful free wayfinding RFP checklist to ensure you know what you need from your wayfinding vendor
Accessibility Essentials for Real-Time Location Services
Read more about the importance of considering accessibility needs in your venue's RTLS solutions
Croydon Health Services: Saving Staff Time
Find out how Croydon saved over 80k hours of staff time with our wayfinding solution
Cloud-based digital signage is an advanced advertising and information display system that utilizes cloud computing technology. This flexible and cost-effective solution enables businesses to remotely manage and update their digital displays, enhancing marketing efforts and engaging with their target audience effectively.
Interactive wayfinding is a modern feature of wayfinding software that empowers users to actively engage with dynamic navigation systems through touchscreens, mobile devices, or kiosks. This user-centric technology provides real-time, personalized directions, enhancing visitor satisfaction and reducing confusion in complex spaces.
Wayfinding software is a digital navigation tool that facilitates easy indoor and outdoor navigation using interactive maps and real-time directions. Enhancing user experience in buildings, campuses, malls, and more, it offers intuitive and efficient solutions for finding desired locations.