How do you
get started

with digital wayfinding?
Create maps of your venue
Create high quality CAD maps of your venue
Outline your points of interest
Identify shops, restaurants, parking garages, elevators, entrances and exits
Identify your routes
Create possible routes, including accessible routes for those that need them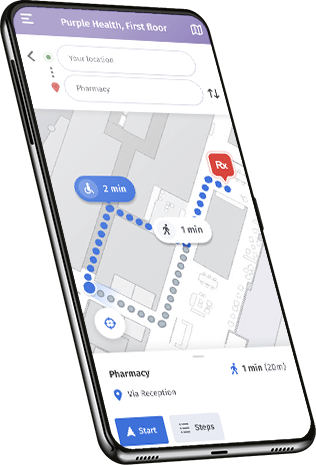 Create user access maps and routes
Create routes and maps for staff
On-site mobile deployment
On-site beacon set up and solution testing
Integrations set up
Configure integrations with appointment reminder software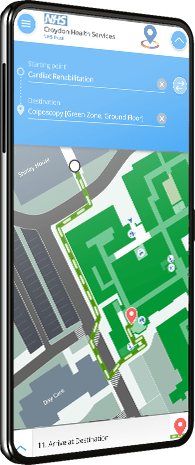 Customized, branded maps

with your POIs

With your existing venue maps, we help you create maps based on your brand guidelines, with all your key POIs highlighted for your guests. Our solution also includes entrances, exits and elevators for a seamless transition between buildings and floors.

Maps created using your branding

POIs can be shops, restaurants, bathrooms and more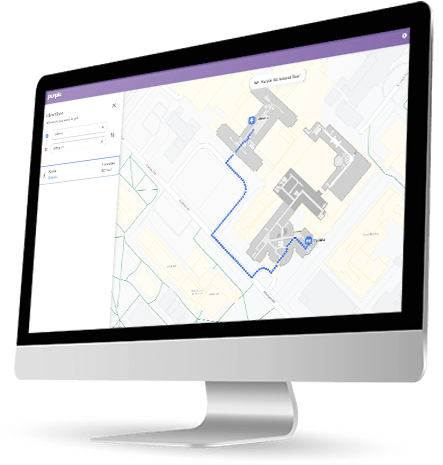 Create
turn by turn routes

for your visitors and staff

Using our platform your routes are fully customizable using our interactive map platform. Our solution also enables you to create alternative routes for those with accessibility needs. Additionally, you can create routes specifically for groups of people such as staff, to areas unseen by the public. Any alterations you make to your map in the platform can appear to your users in real-time, so you can react quickly to changes to your buildings.

Make changes to your map in real time with our mapping platform

Create routes for staff to non-public areas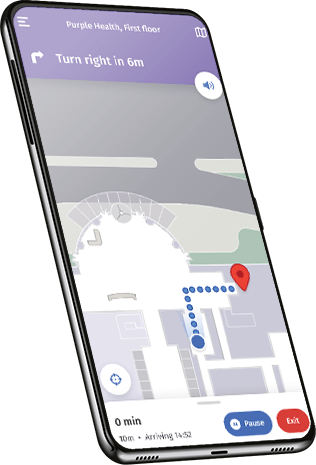 BLE beacons that
pinpoint your location
Our mobile solution works using BLE beacons that locate you on your map by broadcasting a radio signal for your smartphone to pick up and pinpoint your location on your wayfinding map. Bluetooth Low Energy (BLE) is the signal emitted by the beacons, which can travel through physical barriers like walls and uses only a fraction of the battery power that traditional Bluetooth uses.
Beacons are positioned by elevator banks, floor entry points and along corridors
Battery life of our recommended hardware is 3-5 years meaning no wires or plugs needed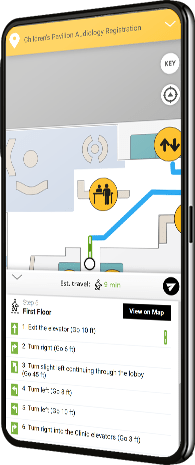 Geomagnetic technology to
maximize your budget
Using the fluctuations that are naturally occurring in the hallways of a building, our solution pinpoints a standard mobile phone within a few meters. Used alongside your functional and easy to follow map, you users can be guided to their destination using significantly less hardware than other solutions in the market.
We use 85% less hardware than other solutions
Wondering
how to implement

?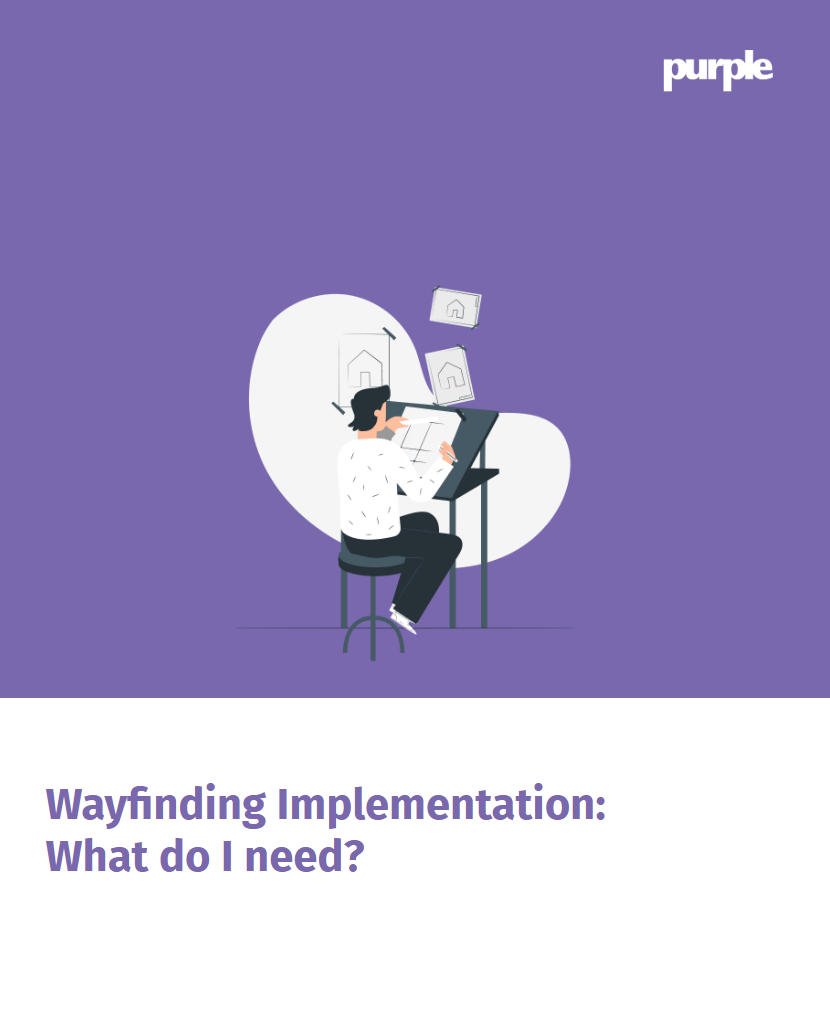 Our guide to wayfinding implementation enables you to understand everything you need for implementing wayfinding in your facility. Just a 5 minute read and completely free, with a handy checklist for reference.
Download here for free
Ready for a demo?
Speak to one of our wayfinding experts.