Guest WiFi for
Workplaces
Many corporate WiFi networks don't provide the flexibility to cater for guests visiting a workplace which results in IT resource being taken away from other activities
Consistent brand and user experience
Self- service captive portal
Keep your staff and guest networks separate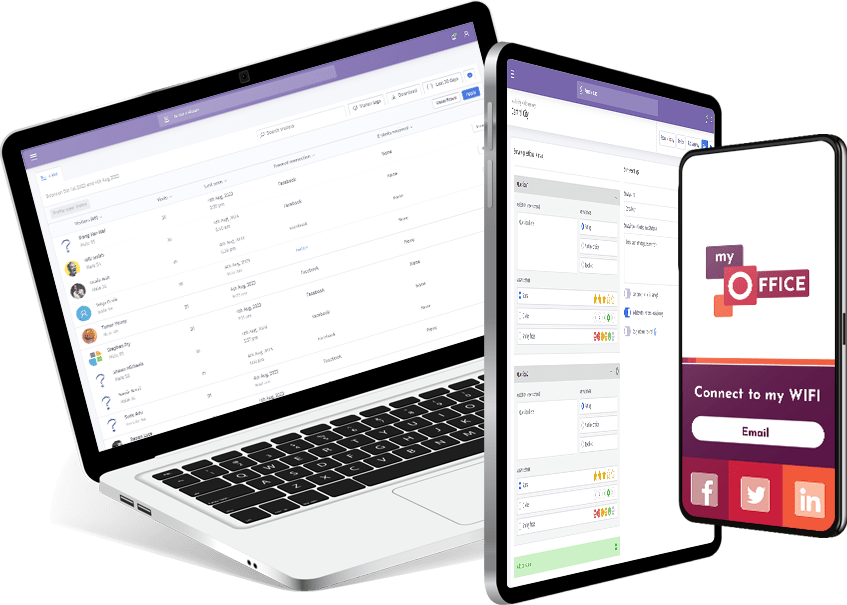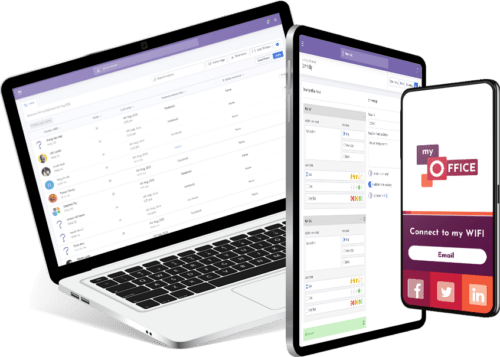 Reduce WiFi issues
90% reduction in WiFi and network issues with post-Purple implementation
Guest WiFi
77% of organizations have a separate guest WiFi network
WiFi authentication
Only 29% of organizations have WiFi authentication on a per user basis
What does our
workplace WiFi solution

look like?

Designed specifically for guest WiFi networks are solution for workplaces provides the flexibility needed to onboard guess onto the WiFi network without needing IT resource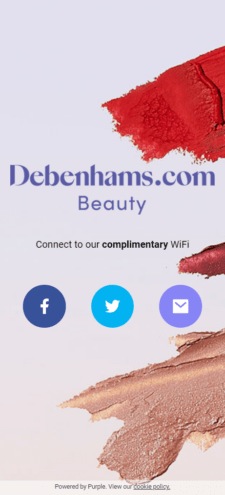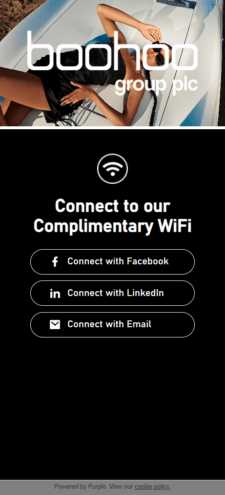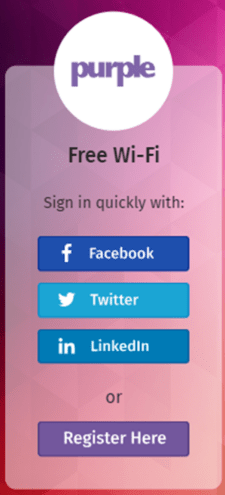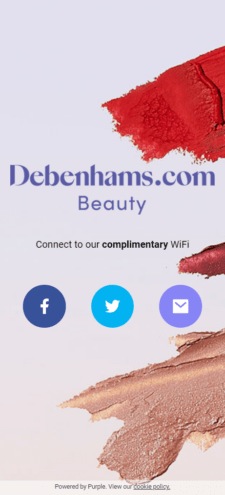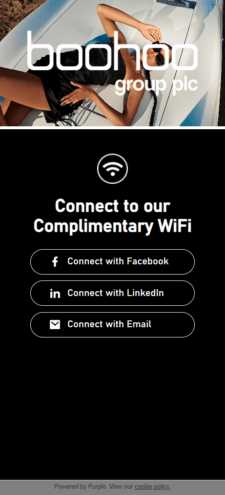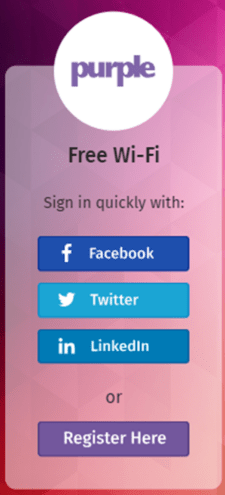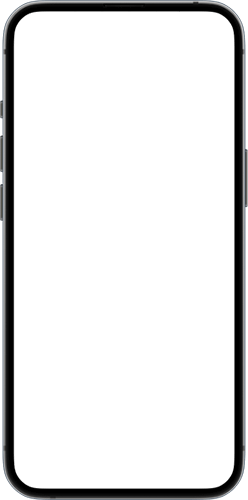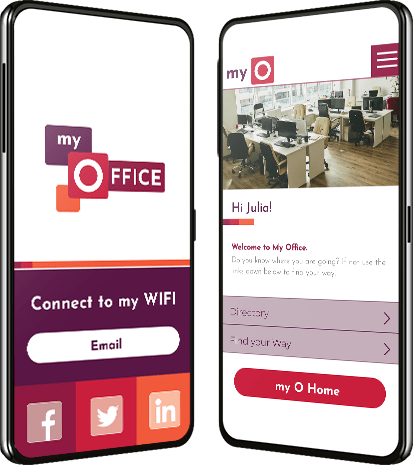 No need for IT staff to
onboard guests
Your corporate WiFi network is quite rightly robust and secure. However, there are occasions when this robustness can have an impact on IT resources, especially if first line support is required to onboard guests or set up guest profiles.
Self-service branded captive portal
Keep a log of all guest that connect to WiFi
Create a good first impression for guests
Reduce impact on first line support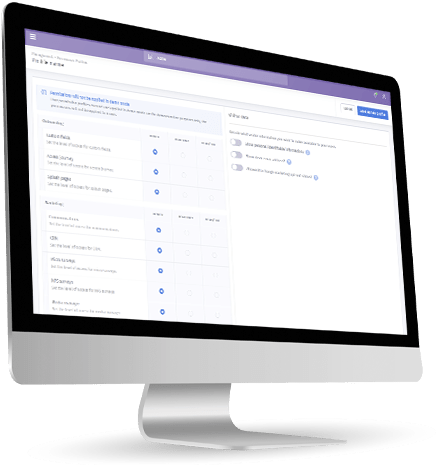 Highly
secure

for peace of mind

Our WiFi solution is highly secure, with accredited certification to ISO 27001 and 9001 and a dedicated SRE team to handle critical issues quickly and efficiently.

ISO 9001 and 27001 accredited certification

Extra DNS layer & content filtering

Dedicated SRE team to handle issues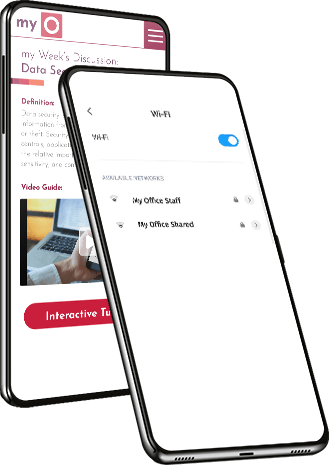 Separate

staff and visitor networks

Keep your staff and visitor networks separate using different SSIDs to manage bandwidth usage and keep critical services running even when corporate guests are online.

Separate SSIDs for staff & visitors

Keep critical services online

Create a great experience for corporate guests and staff
How does your visitor data
compare with other offices

and corporate spaces?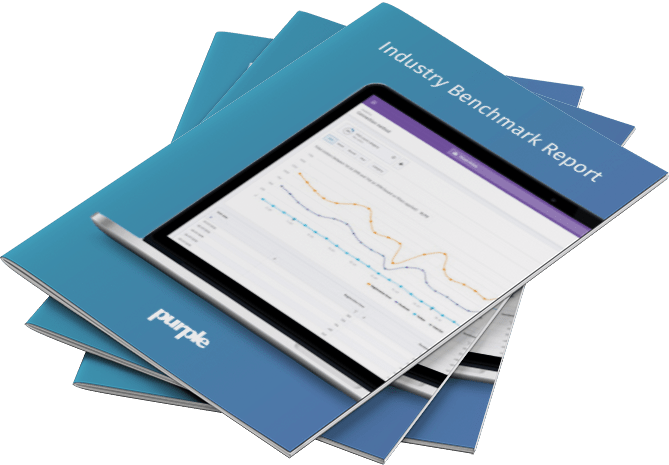 Our new Office WiFi Industry Benchmark Report analyzes data from more than 32,000 locations to give you valuable insights. Download to see how you compare. 
Download here free
Ready for a demo?
Speak to one of our experts