As pints were poured and cocktails shaken for the first time in months, consumers rushed to beer gardens and terraces to celebrate the return of their favorite establishments, permitted to reopen from Monday, April 11th.
However, challenges remain in understanding the undoubted long-term impact of repeated lockdowns, social distancing, and the ongoing issue of Covid-19 on customer behavior. By analyzing demographic and location data from our extensive network of pub and bar venues across the country, Purple can provide insights into those customers embracing the chance to return…and those who remain cautious.
Understanding these changes to customer habits, their new motivations, and potential inhibitors to return are invaluable to businesses in helping their patrons to return, feel safe, and make the most of their experience.
Based on over 12 million pieces of demographic data, Purple analyse the first two weeks of outdoor reopening at pubs and bars across the UK.
(The 3 distinct data periods are: Pre-Covid Sample – March 20th 2019 – March 19th 2020, Pubs Open 2020 – 5th July 2020 – 23rd September 2020, Pubs Open 2021 April 12th – April 25th 2021) To learn more about opening dates click here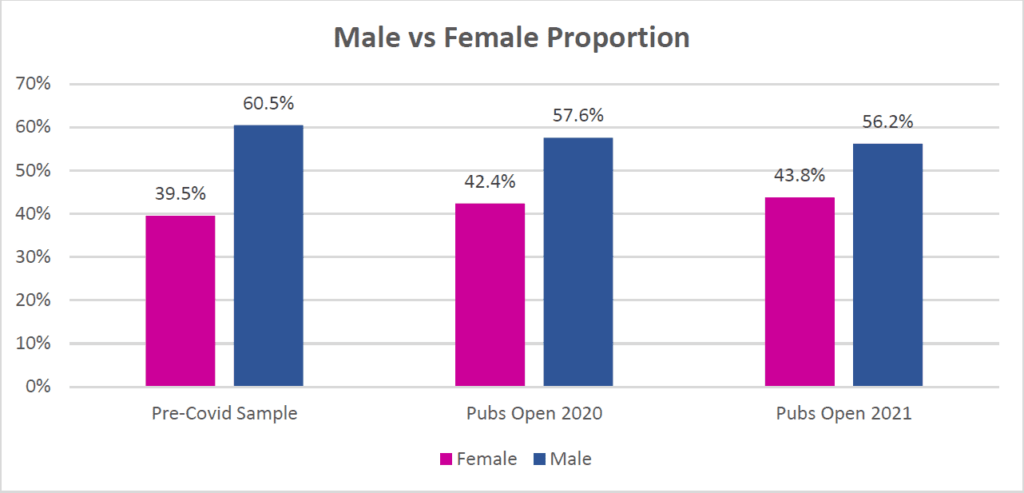 Between March 2019 and March 2020, across the Purple estate, males accounted for the majority of pub and bar patrons, at just over 60%. However, across both the easing of lockdown in 2020 and more recently following April 11th, 2021, female customer visits have increased from around 40% to 44% – indicating that females are slightly more likely to return following reopening.
In terms of age groups, it is perhaps surprising that it isn't the youngest demographics who've been most eager to return to brave the elements across the country.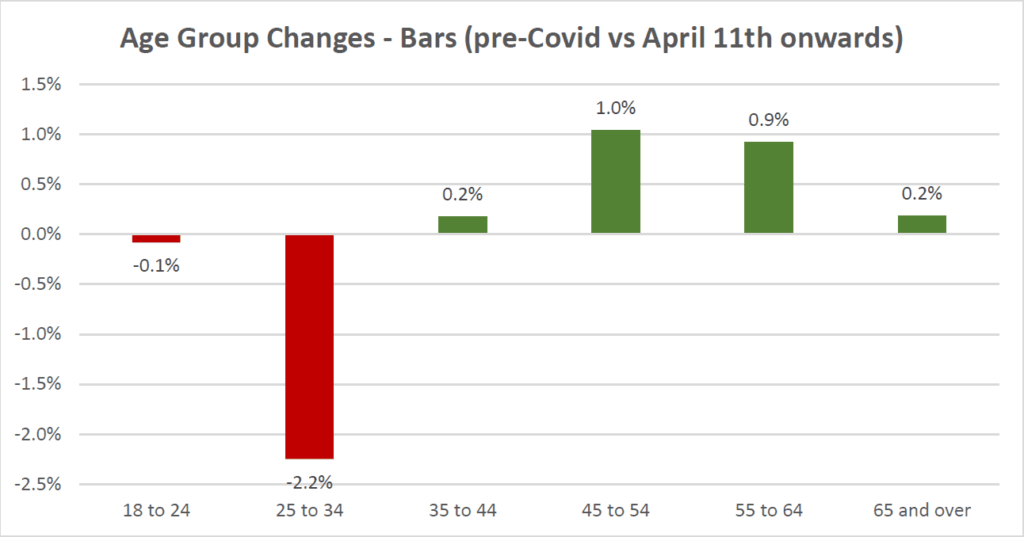 Patrons between 45-64 have increased their proportion by almost 2% collectively, with visitors between 25-34 2.2% lower compared to pre-Covid.
Large geographic differences in new habits across demographics
Purple's robust data has further analyzed differences in region and location, highlighting variances across the country in attitudes towards returning to pubs and bars. As evidenced above, it is largely females who are returning to pubs and bars more quickly, their proportion increasing most notably in Yorkshire (6%), and the West Midlands (5.8%).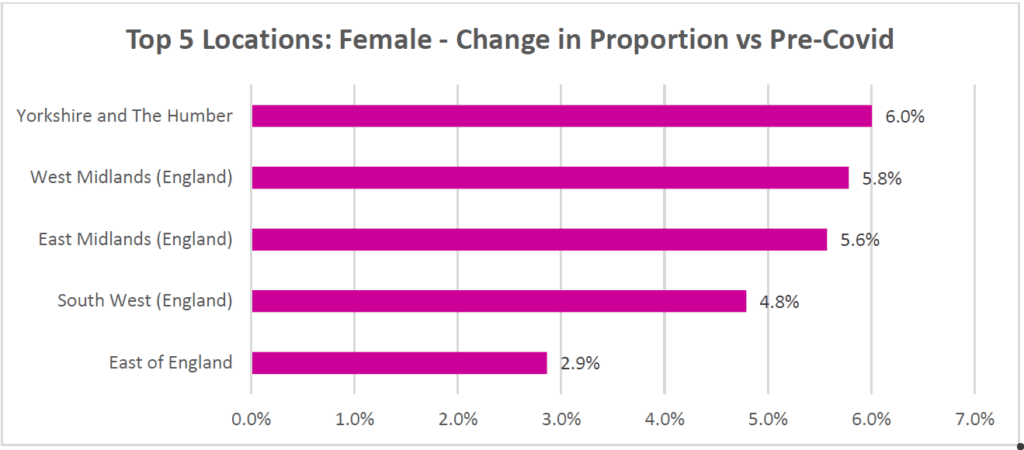 Although younger customers seem more hesitant to return in these initial weeks, this too differs by region, further indicating differing attitudes across both demographics and geography.
Sam Allen, Data Scientist at Purple, states, "In both the South East and South West of England, it is younger visitors who have a higher proportion compared to the pre-Covid data set, most notably in the South East – where younger visitors account for 6% more visits than previously."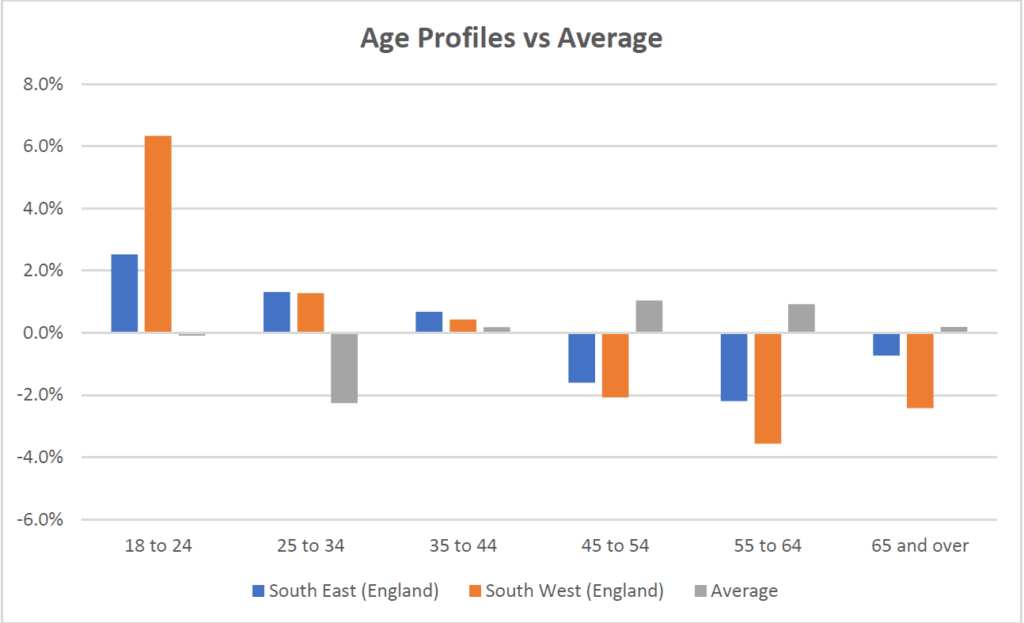 The above data highlights the need for a more granular approach to analysis in demographics across different regions, and the complexities many businesses will face in the coming months in how to reassure customers and how to encourage them to return.
Purple will continue to monitor and measure the impact of coronavirus as life returns to normal, in terms of regions, demographics, and across a range of industries.
Similar information will be available in the coming weeks and months as a clearer picture of how key sectors are performing and recovering in the weeks and months following the easing of lockdown.
For further information or questions please contact the Purple Data Science team.