Liverpool One
Learn how Liverpool ONE were able to make an annual saving of £285,000 through using automated surveys in their venues.
Key Results
Surveys complete
All customers logging in to the WiFi were presented with a survey before gaining access
Annual saving
Through collecting visitor feedback via Purple than traditional non-digital methods
Increase
In annual revenue due to the improved return rate achieved on this cohort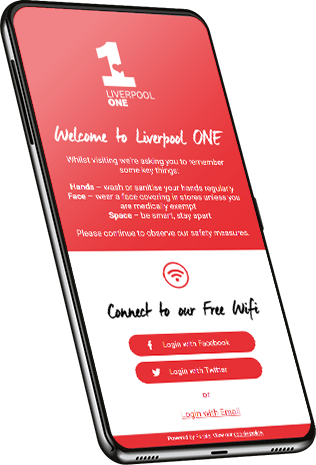 Challenge
As with all similar venues, Liverpool ONE has suffered from long periods of closure due to the ongoing Covid-19 pandemic, and on re-opening were acutely aware of the potential safety concerns of visitors and were keen to understand, monitor and improve customer sentiment in order to increase repeat visits and help to shape team culture.
In the past, Liverpool ONE had used research agencies to manually gather feedback from visitors in person however they were keen to avoid this for a number of reasons.
Safety: they were looking to minimize unnecessary 1 on 1 interactions
Speed: the results took over 2 months to compile
Cost: it was a costly exercise with each response costing £30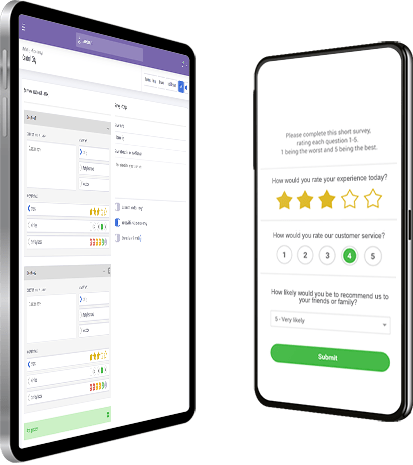 Solution
They were hoping to be able to gather feedback quickly, autonomously and with no additional cost to the organization, so they turned to Purple and the Microsurvey functionality they already had access to within their WiFi Analytics subscription which would provide instant survey results allowing them to be much more dynamic in responding to the results.
They began the process by quickly building a Microsurvey within the Purple platform which they were able to do in seconds due to the intuitive functionality. When a visitor logged on to the free guest WiFi, they were then presented with the survey.
In order to drive maximum responses, they decided that they wanted to keep the survey questions as short as possible so decided to ask 4 key questions, each with a rating out of 5 stars:
How would you rate the cleanliness of Liverpool ONE on your visit today?
How would you rate the friendliness of Liverpool ONE on your visit today?
How safe did you feel visiting Liverpool ONE today?
How would you rate your likelihood to recommend Liverpool ONE to a friend or family member?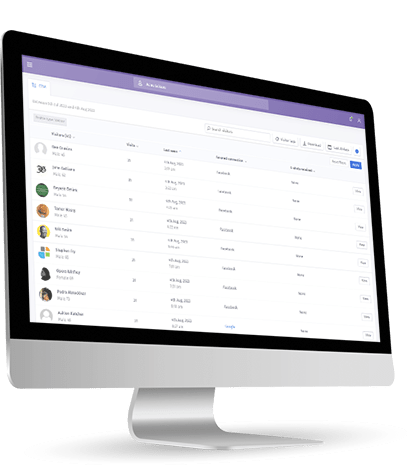 Results
During the period, 818 visitors logged on to the WiFi, with 791 of these visitors completing the survey. This represented a 97% conversion rate. Crucially, it had been achieved safely with no additional cost or resource required and the results could be viewed in real-time.
Through the survey Liverpool ONE were able to quickly understand the sentiment of their visitors and adapt accordingly to improve their experience. The survey results are now presented weekly to the Executive team and are used to monitor sentiment of new procedures and help to shape the team's 'customer first' culture.
The scores they achieved through the survey were:
79% scored 4 or above on cleanliness
81% scored 4 or above on friendliness
80% scored 4 or above on safety
79% scored 4 or above on recommendation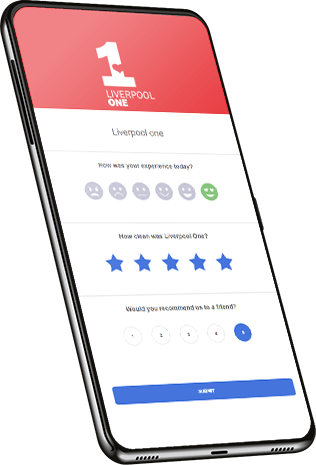 Return on Investment
Through this approach, the team was able to make improvements that led to an increase in repeat visits of 5% when compared to the same period (April 2021 compared to April 2019 to compensate for the pandemic period).
The retail industry across the UK in 2021 has seen a reduction of 15% in sales comparable to 2019, however Liverpool ONE, through a commitment to making visitors feel safe and using insights to make improvements, has bucked this trend and achieved a 1% increase.
£23,730 saving over the course of one month
£285,000 in savings annually
£40,600 increase in revenue in one month
£487,000 increase in revenue annually
Liverpool ONE is home to over 170 shops, bars and restaurants attracting over 22 million visitors a year
Ready for a demo?
Speak to one of our experts