Gather feedback

and survey your visitors
Gather feedback from everyone in your venue, quickly and for a fraction of the cost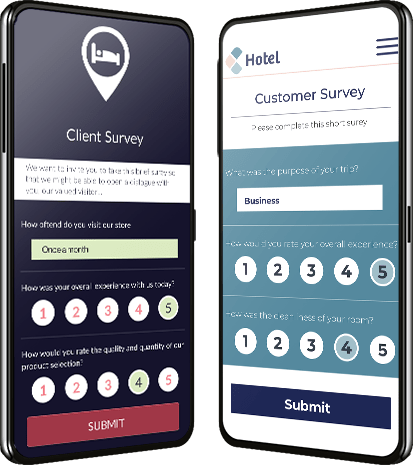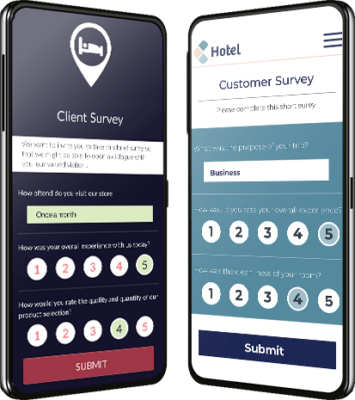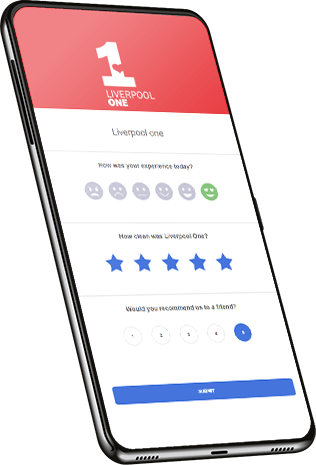 Gather feedback
more quickly
Delivering surveys digitally is super quick and using Purple WiFi, responses are available instantly. Launch a survey in minutes, automate the delivery of surveys to your customers when they login and start collecting feedback as soon as people start getting online.
Review your results instantly
Launch a survey in minutes
Automatically deliver surveys at login
Get feedback as soon as people get online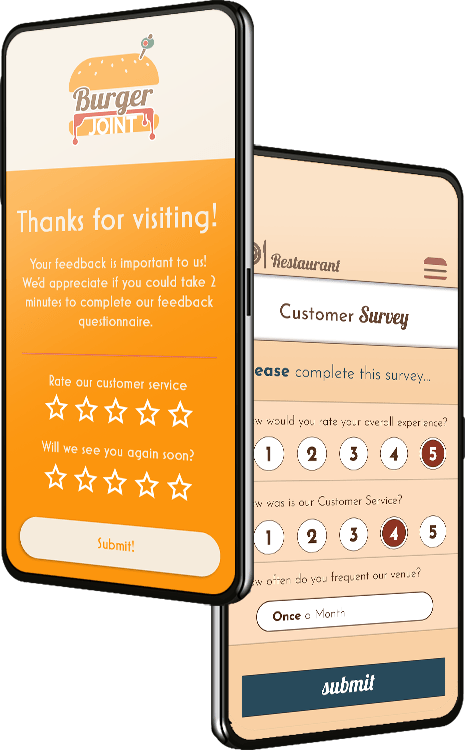 Get feedback from
more people in your venue
Using traditional digital surveys means you are potentially only surveying a small proportion of your visitors. Get feedback from everyone in your venue, not just those who have paid. WiFi surveys are delivered to everyone that gets online.
Survey every person that logs into the WiFi
Get a more accurate cross-section of visitor opinion
Survey visitors after they've left
97% survey completion rate with Purple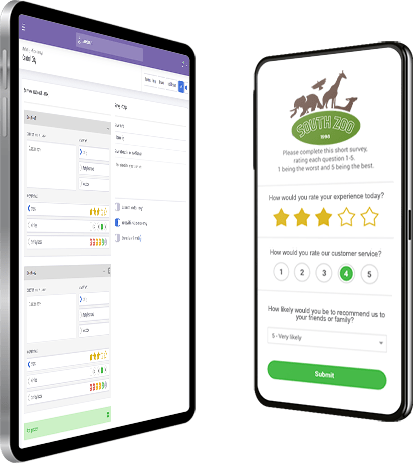 Collect feedback for a
fraction of the price
Asking for feedback in your venue using traditional methods is expensive and leads to awkward conversations. With Purple's survey functionality, you can deliver surveys quickly, and for a fraction of the cost.
Average cost of a completed survey on Purple is £0.74
Survey functionality comes as standard with our Enterprise license
No awkward conversations or external suppliers
External suppliers charge per hour with fewer survey results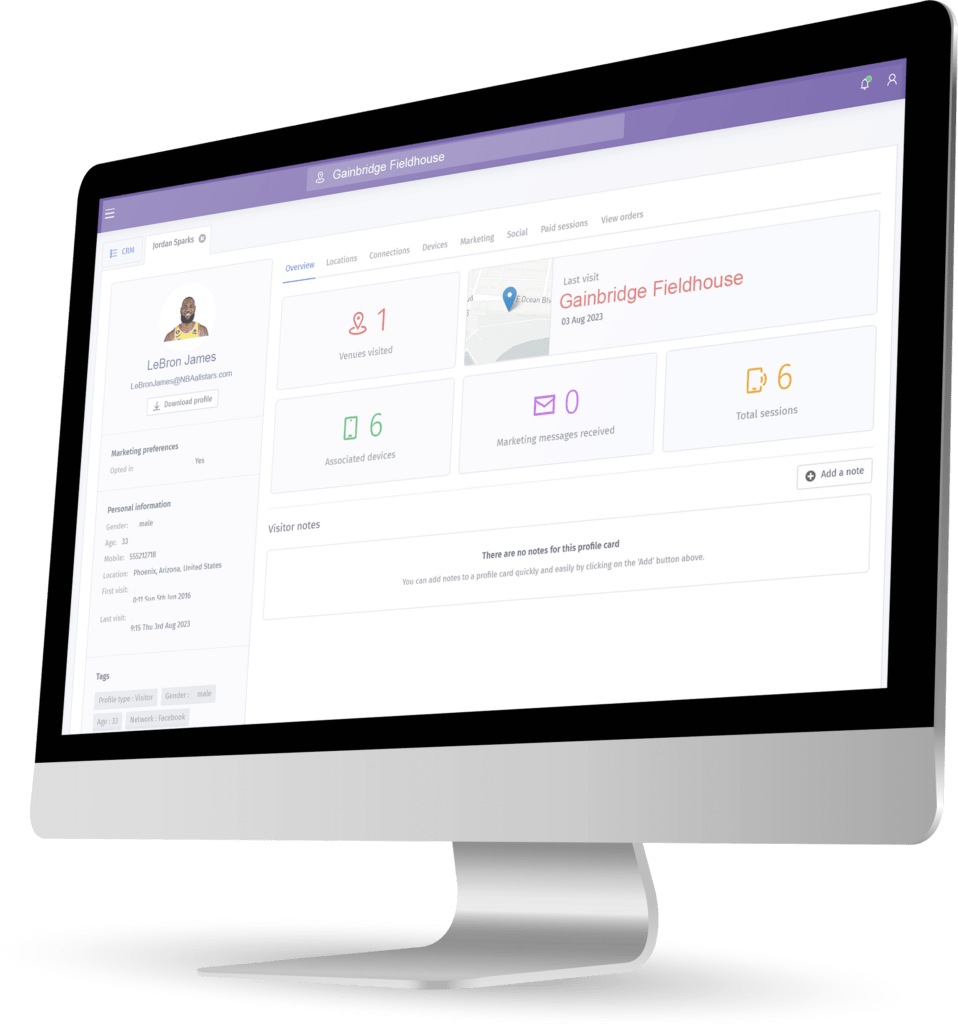 View feedback results
instantly
Get responses in real-time, and analyze them instantly. The quicker you get feedback from your customers, the quicker you can respond and improve their experience.
Use our built-in analytics to generate reports and dashboards
Respond to what your customers say quickly
Tailor automated responses to feedback
Ready for a demo?
Speak to one of our product experts