Many businesses make decisions on the fly from their gut, but there's a point where a company has to use big data to drive their decision making.
You can spend a great deal of your time making decisions and often they will affect the company, the team, and even yourself in significant ways.
That is why one needs as much reliable data as possible to make sure those decisions are the right ones and move the team in the proper direction. Making gut feeling decisions may work on the off chance but the decision-making process can be more effective using data collection and segmentation.
What is big data and why is it important?
The term "big data" refers to data that is so large, fast or complex that it's difficult or impossible to process using traditional methods such as manually entering information into a spreadsheet as it comes in.
Data scientists often refer to elements of big data as the four v's; Volume, Variety, Velocity, and Veracity.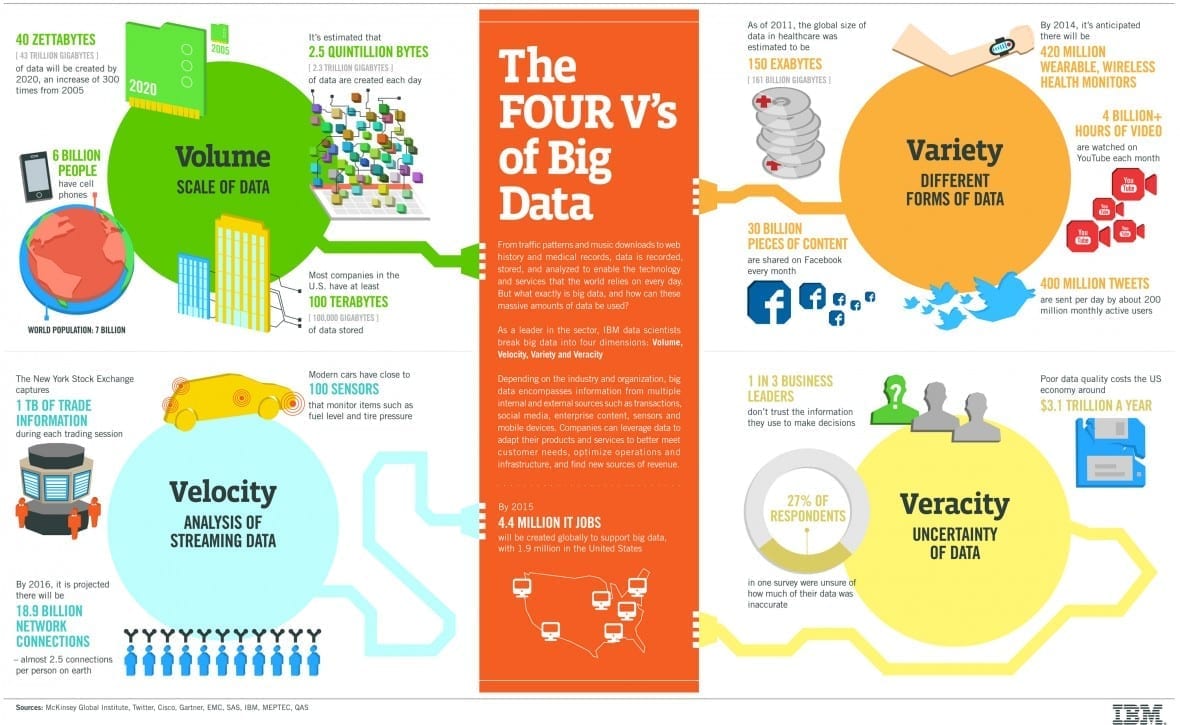 So why is >big data important for business? The importance of big data doesn't revolve around how much data you have, it's what you do with it.
For example, large sports venues can use WiFi Analytics to capture customer data using guest WiFi and then analyze it to find answers that enable;
Cost reductions

Time reductions

Personalized marketing and optimized offerings

Make data-driven decisions
This data has been proven to help businesses with tasks such as;
Enriching their customer profiles for both new and existing visitors

Measure business performance

Hyper-personalized marketing campaigns

Make informed decisions
5 ways marketing teams can use big data analytics
Targeted marketing
Businesses, especially retailers can benefit from big data by using data science to influence their marketing decisions. Consumers nowadays are savvy and demand a high level of personalization in marketing messages.
They see generic promotional content all the time and are extremely skeptical about it. You need to send a precise marketing message at the right time to make your offering attractive.
Big data analytics is crucial for delivering targeted messages and improving advertising campaigns. Collecting data about the results of email marketing activities (message openings ratio, click-through rates of links inserted in the messages, etc.), allow you to then design a message that will delight and engage your customers.
Identify visitors online and offline
Understanding the different types of people that click onto your website or enter your venue is the single most important component for any marketing strategy.
Marketers are using a large variety of analytics to learn more about their target buyers than they've ever known before.
Whereas in years past, marketers would make educated guesses at the age, demographics, and work profile of their target buyer, modern marketers have vats of data intelligence to prove their intuitions and shed light on a more granular level of detail.
Online e-commerce businesses can use tools such as Google Analytics or SE Rank to understand key demographic insights of their visitors. These tools have a catalog of other features that allow users to segment this data and structure reports.
Offline businesses can use a captive portal login method within their guest wifi solution to capture key insights into the customers that enter their physical venue/store.
This can be doing using registration forms or enabling sign in with social media accounts or email accounts.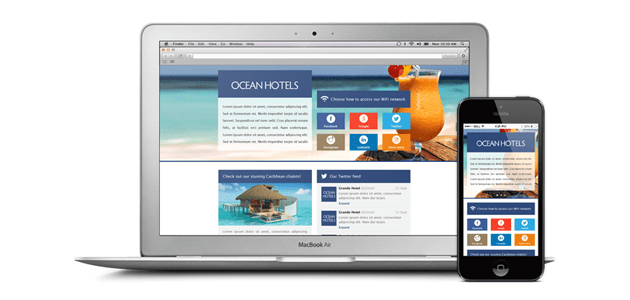 Build brand awareness
Consumers are becoming more and more selective about the products they buy and want to see in both offline and online worlds.
They expect retailers and other businesses to provide the product they want at the right price through the right channel with a personalized and consistent experience.
Brand awareness is another way big data can have a significant impact on marketing.
Aberdeen Group's Data-Driven Retail study showed that "data-driven retailers enjoy a greater annual increase in brand awareness by 2.7 times (20.1% vs. 7.4%) when compared to all others."
The 360-degree view from big data allows marketers to present customer-specific content when and where it is most effective to improve online and in-store brand recognition and reduce customer churn. Data marketing allows businesses to be as effective as someone like coca-cola, even if you don't have their budget.
Real-time analytics and marketing
Real-time analytics lets businesses react without delay, quickly detect and respond to patterns in user behavior, take advantage of opportunities that could otherwise be missed and trigger real-time incentives to their customers
Different types of data gathered from web visits and physical venue location demographics and customer behavior can be analyzed in real-time to uncover insights that will resonate with a target audience whilst assisting with marketing strategies and conversion rates.
Improve customer experience
Enjoyable and memorable customer experiences will ensure that consumers, guests, and visitors not only return to your venue/store but they are likely to share this with their friends or even on review sites such as TripAdvisor.
There are many tools online that both online and brick and mortar businesses can use to gain feedback from their customers which will improve the customer experience.
Social media is a prime example of gaining free customer feedback and 90% of people are on it (if not more), trip advisor and trust pilot are great tools for leveraging customer feedback to make an informed based decision on certain changes within your organization.