Get to know

your visitors with WiFi analytics
Website-level analytics for your physical space including demographics, behavior, return rate, and more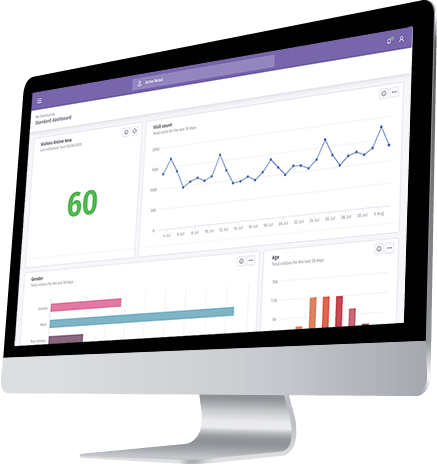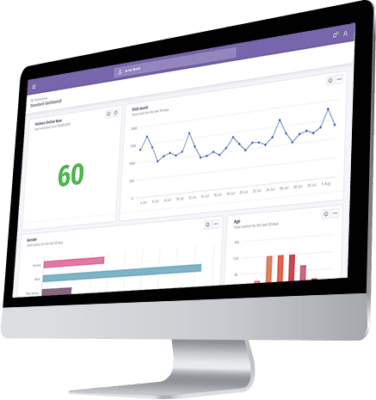 Guest WiFi
How do
WiFi analytics

work?
User login
When your visitor logs in they can choose to share information with you such as email, demographics and interests
Build digital profile
The information your visitors have shared with you goes into their digital profile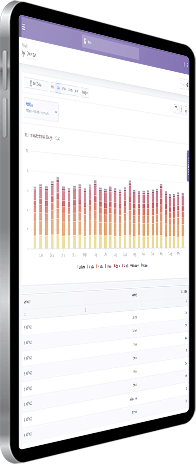 Analyze your venue
Gather your insights on who is visiting your venue, how often and how they interact
Use your data
Use your insights to improve your venue for your visitors, or start a personalized conversation with them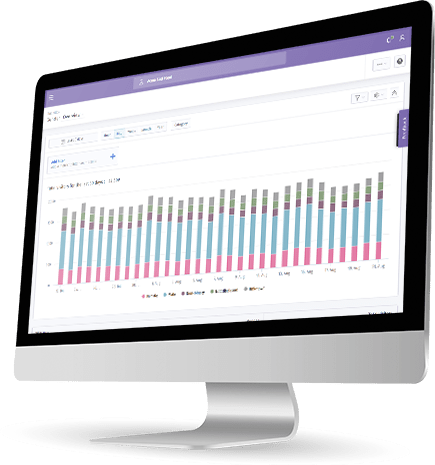 Gain
insights for your physical space

like your website

Gather detailed data and insights from your physical space like you would your website. Get new vs repeat visits, frequency of visits, and track trends across your estate to improve your visitor experience.

Understand your venues and compare them within your estate

Create reports and dashboards within the platform with data you need

Track trends across venues or your entire estate

Understand your physical space like your website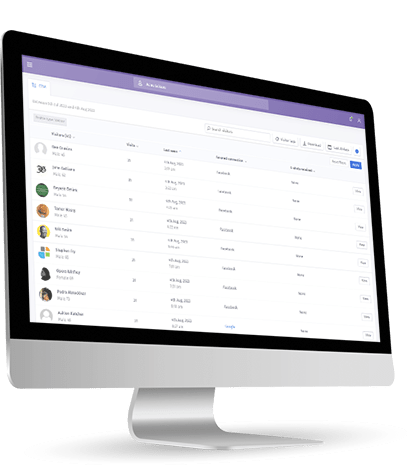 Understand your visitors to
keep them engaged
To keep your visitors engaged, you have to get to know what they like. As well as gathering their contact details, you can build detailed digital profiles of your visitors, including their demographics and interests, to ensure your venues are optimized to their needs.
Custom fields options to gather any information you need to know
83% of customers are willing to share their data for a more personalized experience
Gather demographics and interests to optimize your venue
Build detailed digital profiles of your customers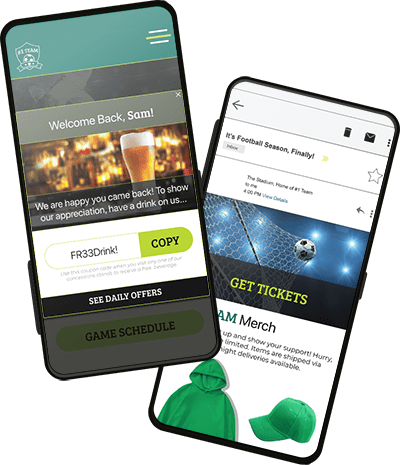 Personalize your visitor communications

to increase loyalty

Your visitors want to know that they are valued by you. By gathering their contact information and linking their online and offline accounts, you can personalize your communications with them, greet them personally and win their loyalty.

Create advertising and marketing campaigns based on your real customer data

71% of customers feel frustrated with an impersonal shopping experience

Link online and offline accounts for a holistic customer experience

Personalize your communications to engage your customers
Ready for a demo?
Speak to one of our WiFi experts
Industry Benchmark Report
See how you compare with your industry competitors
WiFi Feature Guide for 2023
7 features your guest WiFi must have for 2023 [Free Guide]
McDonald's Case Study
McDonald's Belgium partnered with Purple to deliver a fast, free and secure guest WiFi network in over 80 restaurants locations across Belgium.
Frequently Asked Questions
WiFi analytics is a process that provides businesses with the ability to collect, and analyze data related to their WiFi networks. This process provides valuable insights about visitors and venues that can be segmented to optimize processes and boost experiences.
Yes, WiFi analytics can capture demographic information and user preferences, enabling targeted marketing campaigns. Businesses can also deliver personalized messages, and advertisements based on user behavior and demographics.
A WiFi analyzer is a tool or software used to analyze and optimize WiFi networks by collecting data, identifying signal strengths, and providing insights to improve network performance.