Providing internet access to passengers is an essential part of the airport experience. However, it can also be a challenge for airports to provide a secure, reliable, and cost-effective Guest WiFi network.
Thankfully, airports are increasingly turning to guest WiFi solutions like Purple to help deliver great online experiences and inform changes to benefit offline experiences by providing passengers with fast and reliable internet access, while collecting feedback in real-time and post-visit.
Why is it so important to provide passengers with WiFi?
One of the biggest challenges airports face when providing passengers with internet access is the sheer number of devices that need to be connected. Not only do passengers bring their own devices, but airports must also consider the number of laptops, tablets, and smartphones being used by airport staff.
Another major challenge airports face is ensuring that all internet access is secure, and protects all personal data. Guest WiFi networks need to be robust enough to prevent cyber-attacks while simultaneously providing devices with encryption and authentication to prevent unauthorized access.
Depending on the size of the airport, the cost of providing WiFi to passengers can be considerable. This is why many airports choose to partner with companies that specialize in not only providing WiFi but those that can easily integrate into existing systems. Utilize collected data to better understand visitor behavior, but also collect valuable feedback that can enhance experiences.
Using real-time customer feedback to improve visitor experiences
The process of traveling can be stressful and passengers are looking for their experiences to be seamless, from home to their destination. Traditional techniques for collecting feedback such as kiosks at points of interest and pen and paper questionnaires are no longer viable meaning transport hubs must work to collect feedback as quickly and efficiently as possible in a digital environment that doesn't disrupt the passenger experience.
According to a report by the Airport Service Quality (ASQ) Survey, a 1% increase in global passenger satisfaction can reflect a 1.5% increase in non-aeronautical revenue.
Understanding passengers' needs and expectations can set transport hubs up for success to make operational changes that drive revenue, increase repeat visits, and even deal with passenger complaints.
We've recently helped Brussels Charleroi Airport to save $2.7 million on customer feedback using our software, with an ROI of 10,630%.
5 quick benefits airports can see from collecting passenger feedback?
Purple's guest WiFi platform enables airports to quickly collect customer data and feedback, and utilize collected insights to inform operational changes and marketing messages that can be used to achieve the following benefits.
Improved airport and airline services
Collecting passenger feedback can help airport leaders and airlines to identify areas of improvement and develop strategies to address them. This could include anything from improving customer service to providing better amenities.
The actionable insights that can be collected help airports understand more about who their customers are, their reasons for travel, and how they view their overall experience which can then be used to enhance the customer experience.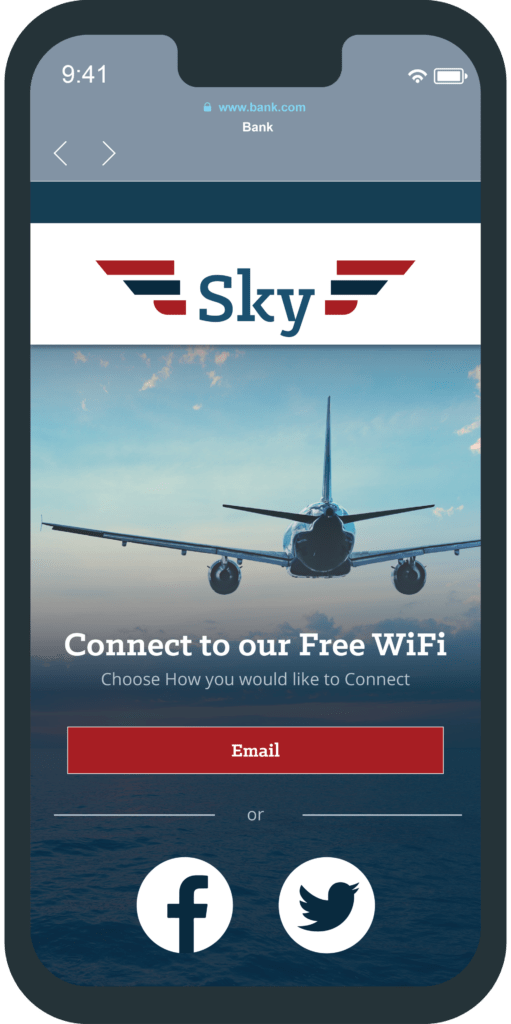 Boost customer satisfaction
By understanding the needs and wants of their customers, airports, and airlines can make it easier for passengers to travel and provide them with timely and relevant messaging that ultimately delivers a better experience, making your airport the airport of choice for a greater number of customers and airlines.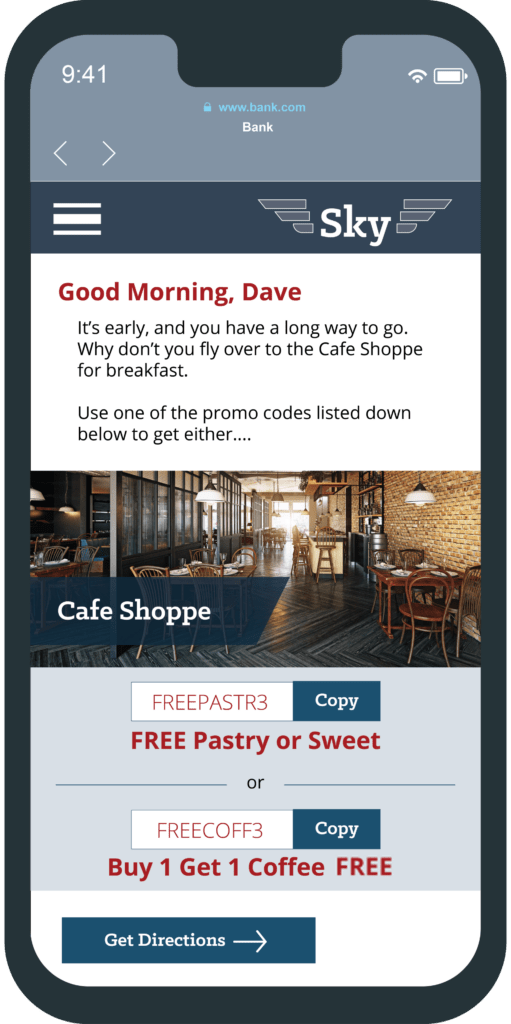 Enhanced airport security and safety
Airport hubs can provide passengers with relevant information about potential safety measures, and upcoming changes that could impact travel. Additionally, by collecting passenger feedback in real-time and post-visit, airports are able to identify potential security or safety issues and take the necessary steps to address them.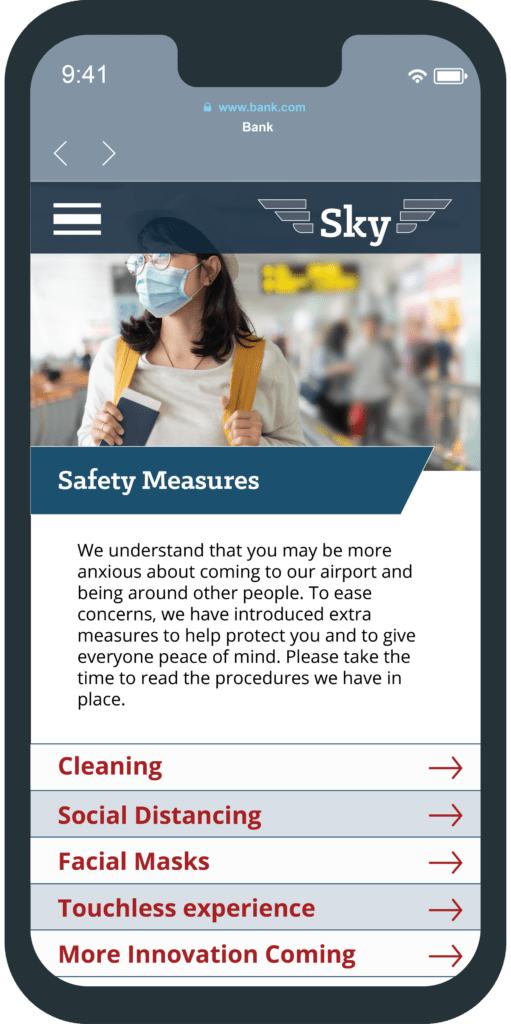 Expand and grow existing revenue channels
By understanding passengers' needs and wants, airports can identify opportunities to optimize marketing campaigns and direct messaging to drive revenue by introducing new services and amenities, as well as upselling or expanding existing ones.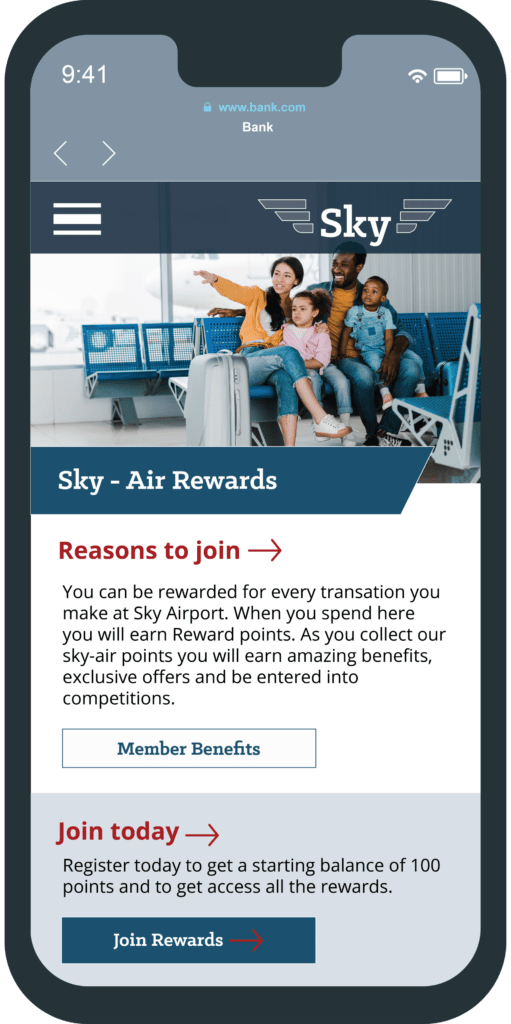 Improved brand image
Collecting passenger feedback in real-time can help airports create a positive image and build customer loyalty, and information gathered at the point of experience is 40% more accurate than feedback gathered up to 24 hours later.