Croydon Health Services: Reducing Missed Appointments
Learn how Croydon Health Services were able to save £731,000 by implementing digital navigation and reducing missed appointments.

Key Results
Hours
Of staff time saved through reducing the number of interruptions from lost visitors
Reduced
On the cost of missed appointments through providing digital navigation
Total savings
Since the solution was implemented through fewer missed appointments and staff interruptions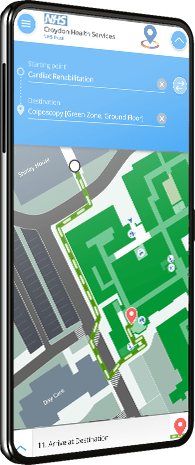 Challenge
Croydon University Hospital is based on a complex site that is over 19 acres in size. With each missed appointment costing the hospital £50, it was crucial that CHS reduced late and missed appointments by helping patients navigate through the hospital efficiently.
CHS wanted visitors and patients to be able to navigate to the facility from their homes as well as around the hospital when they arrived. The web and mobile solutions allow visitors to plan their journeys to the hospital to help reduce confusion and anxiety regarding travel, through integrations with Google Maps, Uber, and other navigation and rideshare apps.
Each missed appointment costs £50
Integrations with other applications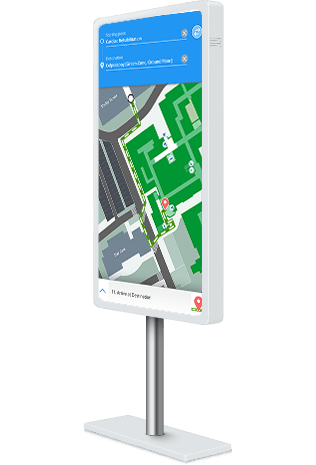 Solution
Purple's web, kiosk, and mobile application solutions were implemented in August 2021. The web and mobile application details can be accessed both on the Croydon website here, and every appointment reminder letter includes a reminder for patients to utilize the solution.
Mobile application with blue-dot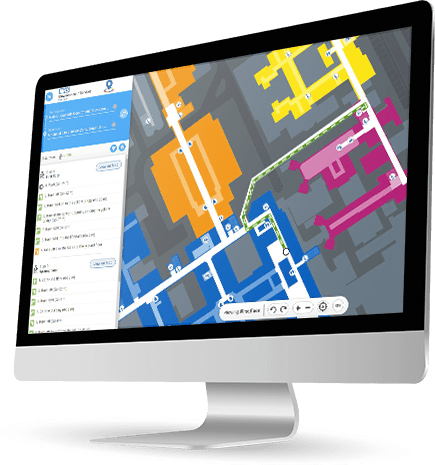 Return on Investment
In total, 58,465 sets of directions have been displayed to visitors since August 2021 through the web platform, mobile application, and on-site kiosks.
With approximately 30% of patients getting lost in hospitals on their first visit, at least 25% of those who were issued directions at Croydon Hospital were destined to either be late or not show up, meaning an ROI to the hospital of £730,812 in saved missed appointment costs.
80 hours of staff time saved
£731,812 saved in missed appointments
£1.2 million in total savings


About Croydon Health Services
With a capacity of more than 500 beds, CHS provides care for around 27,000 people as elective in-patients a year; 41,000 people for emergency hospital care; 350,000 treated as out-patients and nearly 120,000 people attend the Accident and Emergency Department each year.
In addition to the Trust, the campus also runs Croydon University Hospital and provides services at Purley War Memorial Hospital, in Purley, as well as multiple clinics in the local area.
Reducing Missed Appointments
Ready for a demo?
Speak to one of our experts