Digital Wayfinding for
Healthcare
We work with the world's leading healthcare providers to help them improve patient experience and operational efficiency by improving how people physically navigate around hospital campuses

Improve patient experience & satisfaction
Improve appointment discipline
Reduce patient stress & anxiety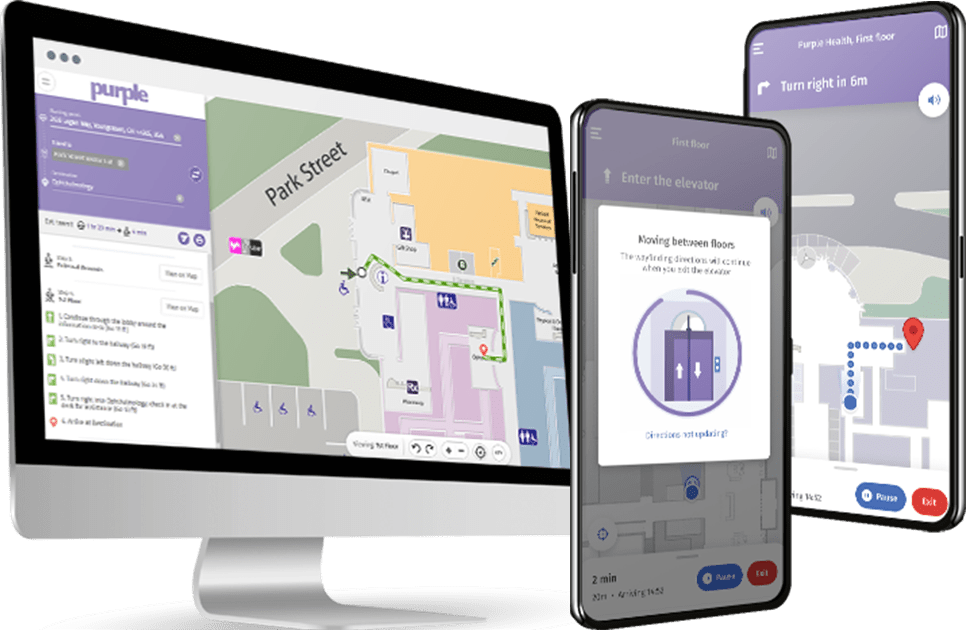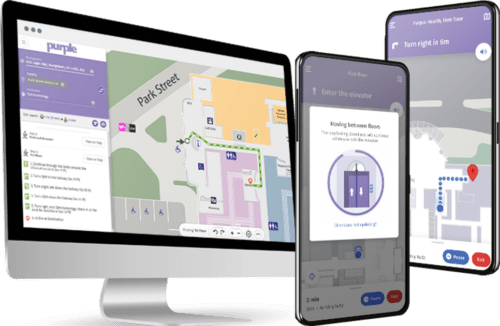 Lost visitors
30% of visitors get lost in hospitals
Digital experience
60% of patients want a more digital experience
Missed appointments
$150 billion: cost of missed appointments across US healthcare systems
What does
digital wayfinding

look like in healthcare?

Think Google Maps but tailored specifically to work indoors within hospital buildings. It's designed to empower patients to navigate around your hospital campus without the need to ask for directions or becoming lost, frustrated and anxious.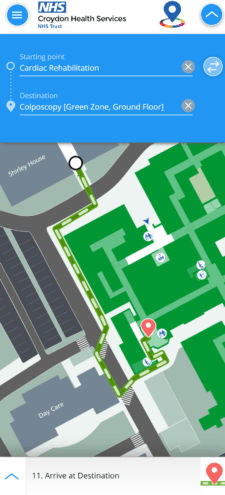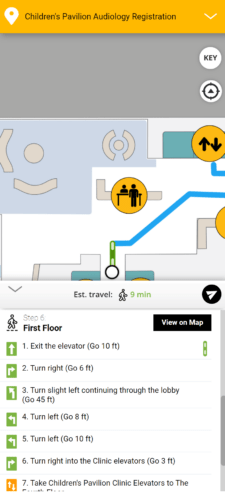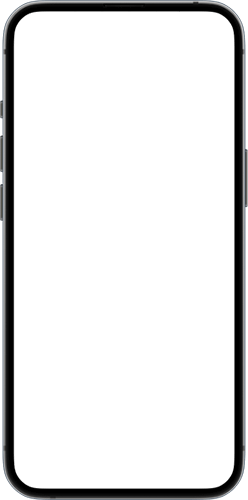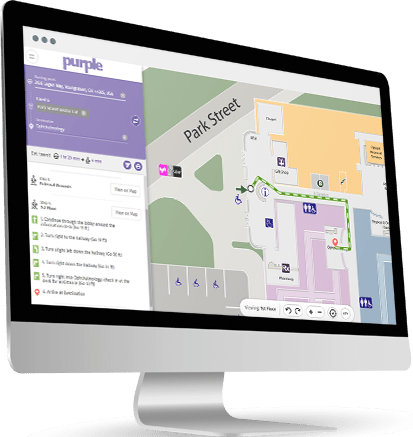 Like Google Maps but designed specifically for your
hospital campus
Turn-by-turn directions from the comfort of someone's home to the best parking lot and on to their location of care. Our digital wayfinding solution works in a similar way to how Google or Apple Maps works outdoors.
Up to 85% less hardware needed compared to other wayfinding solutions
Designed with patients in mind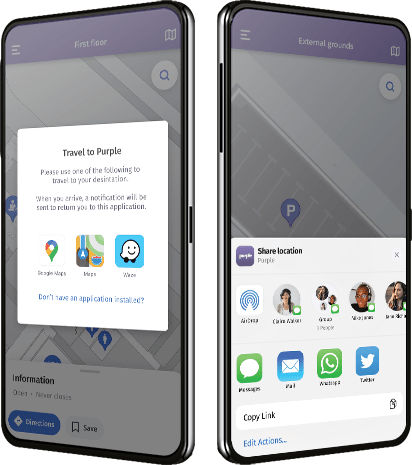 Improve

patient experience

Our digital wayfinding platform has been built with patients and user experience at its core

Empower patients to navigate using their mobile device

Improve patient satisfaction

Position yourself as the provider of choice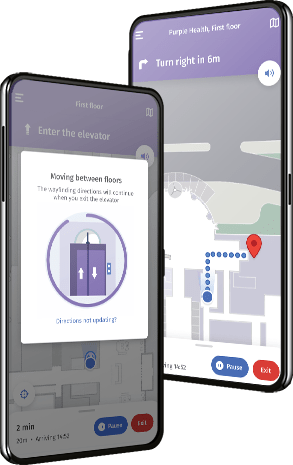 Increase

operational efficiency

There is a compound effect of patients and visitors getting lost. It can lead to poor appointment discipline and more staff interruptions. New hires are also likely to struggle navigating a complex physical facility such as a hospital.

Improve appointment discipline

Avoid new hires from getting lost

Maximize onboarding and reduce time to care
Are you
ready to implement wayfinding

in your hospital?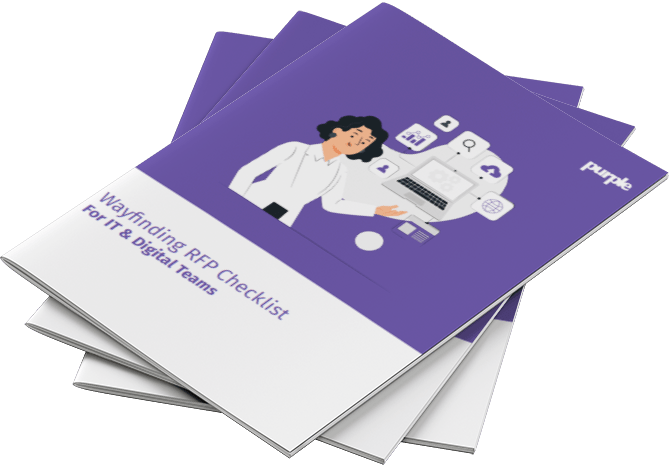 Ensure you ask your digital wayfinding vendor for everything you need for 2023.
Our free guide is designed specifically for healthcare providers.
Download for free here!
Ready for a demo?
Speak to one of our experts