Guest WiFi that
connects you with your visitors
Mirror your physical venue with your online analytics, build detailed visitor profiles, increase return rates, and create opportunities to generate revenue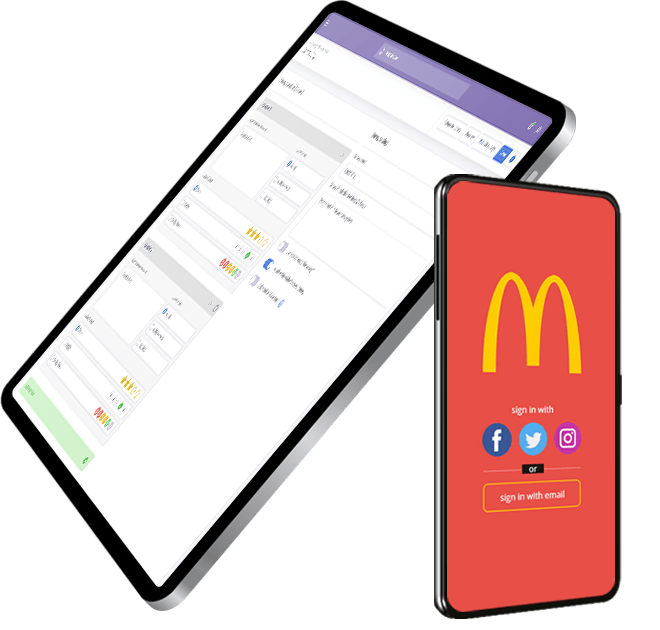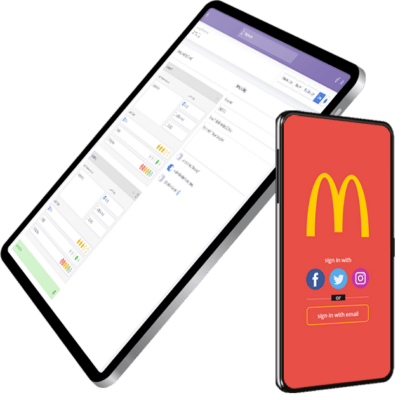 How does
Guest WiFi

work?
Overlay with your existing hardware
Our cloud-based software overlays your existing WiFi infrastructure, so no extra hardware is needed
Create your branded splash pages
Show visitors fully branded splash pages with multiple login methods
Get customers online
Collect real-time visitor data and get users online using our captive portal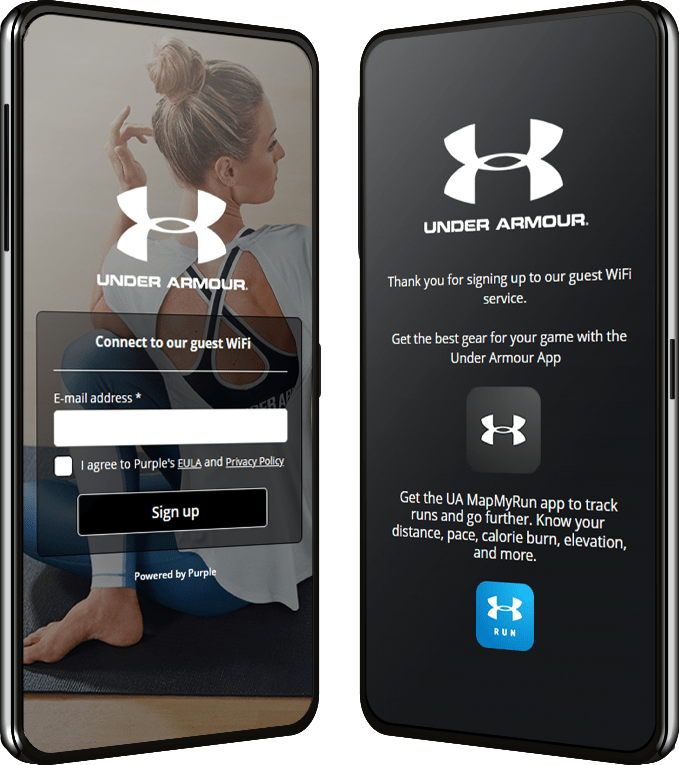 Set up your integrations and automation
Connect Purple and your existing CRM system to use your data, or use our in-house automation tools
Gather feedback using MicroSurveys
Gather instant, real-time feedback on your venue quickly and easily
Build reporting
Create reports and dashboards with all the information you need, housed in our platform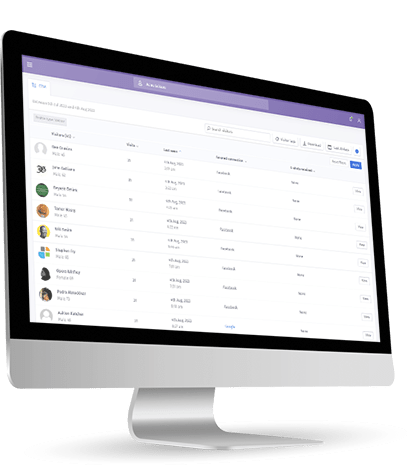 Really
get to know

your visitors

When visitors connect to WiFi, our captive portal captures key contact and demographic information from them, to enrich your CRM database and enable you to understand how people are interacting with your venue.

Users can login via their social media, a custom form or SSO

Enables full compliance with GDPR, CCPA, and major global data protection acts

Collect contact information from everyone in your venue

Gather interests and "likes" from social media logins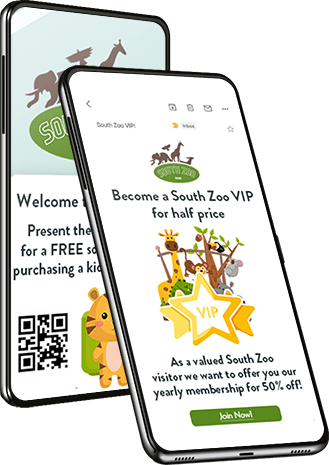 Increase
visitor loyalty

with personalized messages

Keep your visitors engaged even when they've left your venue. Follow up their visits with personalized emails or messages, as well as showing them promotions or offers you know they'll love, to keep them returning to your venue.

Trigger personalized communications using our automation tool

68% are likely to be loyal to a brand that provides them with personalized offers

Welcome return visitors back to your venue

Tailor your messages based on your customers' interests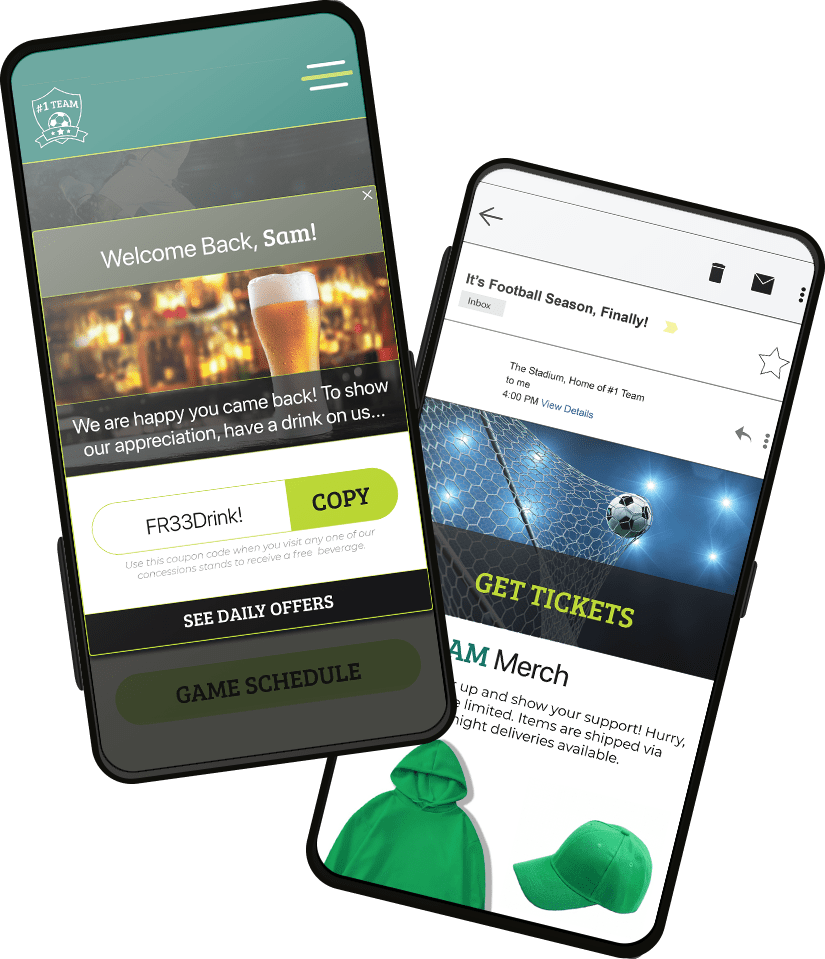 Reach your customers at the
right place, at the right time
Engage with your visitors on every step of their visit. From your fully branded splash pages engaging with them as soon as they step into your venue, to your post-visit personalized communication, you can reach your customers at the right place, at the right time.
Integrate with your existing CRM system to supercharge your communications
Greet your visitors personally on repeat visits
Engage with all visitors, not just those that booked or purchased
Track what engages your visitors and when to optimize their experience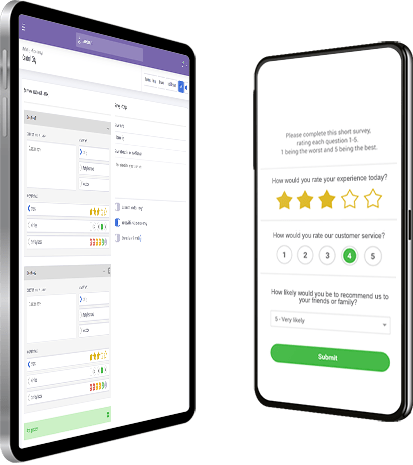 Find out exactly what your visitors think,
quickly and easily
Getting feedback from customers can be costly and slow. Using our MicroSurveys, you can gather feedback from all your visitors quickly and easily, asking them for instant, honest feedback as they log on to the WiFi.
Automatically survey every WiFi user in real-time
Average 97% survey completion rate across the Purple platform
40% of consumers are likely or very likely to complete a survey in order to access WiFi
Tailor your post-visit communications based on visitor feedback
Ready for a demo?
Speak to one of our WiFi experts
Harrods Case Study
How we helped Harrods turn 600,000 WiFi logins into 57X return on investment.
WiFi Feature Guide for 2023
7 features your guest WiFi must have for 2023 [Free Guide]
Liverpool One
Learn how Liverpool One saved £235k on surveys
Frequently Asked Questions
Put simply, guest WiFi is a way for visitors to access the internet. Unlike your standard WiFi networks, guest WiFi imposes limitations on the activities that your visitors can engage in while connected to your network.
While it is possible for network administrators to view the sites visited by end users, the Purple platform only provides venues with the ability to prevent access to certain domains safeguarding the user and the network.
The speed of a guest WiFi network can depend on the bandwidth that has been dedicated to it. Guest networks are often set up with lower bandwidth limits than your primary network.
Yes. Venues that use Purple's guest WiFi have an additional layer of security protecting users and their personal data as they authenticate and get online.
Guest WiFi can elevate your businesses data collection; providing new insights into visitor demographics, venue behavior and key WiFi performance metrics.