Sarasota Memorial Hospital
Learn how Sarasota Memorial Health Care System became the first hospital in the United States to deploy an indoor wayfinding app that uses geomagnetic positioning technology.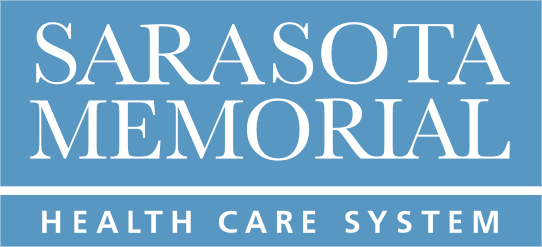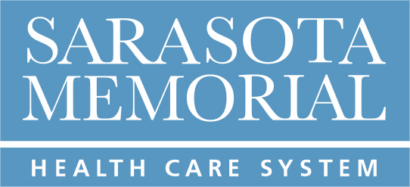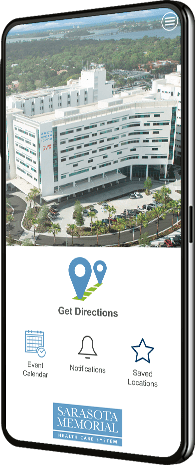 Solution
Unlike GPS systems that rely on satellite signals and do not work indoors, the Southwest Florida hospital's "SMH Wayfinder" app uses the digital compass and sensors inside smartphones and the magnetic footprint found inside buildings to help people pinpoint their exact location indoors and easily find their way around the multi-level towers on its 1.5 million-square-foot main campuses.
The indoor navigation app is the latest in a series of innovations Sarasota Memorial has implemented to help patients and visitors more easily access and navigate its network of services and facilities.
The SMH Wayfinder app, a free download for both Apple and Android users, provides GPS-like turn-by-turn directions with indoor positioning accuracy of three to five feet. The app has an intuitive menu with written directions and other user-friendly features.
Blue dot guidance that shows your exact location on an animated path and plots the best route to your destination on an interactive map
Landmark references on each floor
Automatic re-routing if you go off track, or if an area or elevator is closed for maintenance
Location-based notifications with information about your surroundings, such as cafeteria hours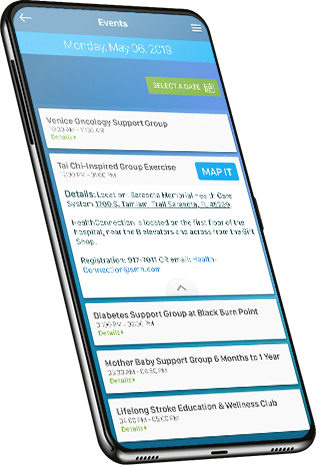 Implementation
SMH piloted several indoor navigation systems before choosing the geomagnetic technology-based solution, which offers precise positioning with considerably less infrastructure and hardware needs than Wi-Fi and Bluetooth systems. Bluetooth and Wi-Fi positioning systems rely on radio signals from hardware installed in buildings, while geomagnetic positioning relies on the Earth's magnetic fields and the unique signals created when they pass through a building. The SMH app also leverages existing beacons and WiFi access points to further improve accuracy.
The newly launched mobile app builds upon the navigational structure of Purples Kiosk and responsive web solutions. In recent years, SMH also worked with Purple to install touch screen kiosks in its lobbies to help direct people to various locations and points of interest on its main campus. Visitors can print, email, or text themselves maps and directions directly from the kiosk.
The health system also developed an informational app to help people locate SMH doctors and services throughout the region, as well as personal health apps to help women track pregnancy milestones and allow clinicians to monitor heart failure and diabetes patients at home.
Mobile app with blue-dot experience
About Sarasota Memorial Hospital
Sarasota Memorial Hospital (SMH) is a publicly owned 901-bed healthcare facility located in Sarasota, Florida. It was founded in 1925.
With 9000 staff and a 901-bed healthcare facility, SMH delivers care to over 1 million patients per year
Sarasota and Manatee counties
Ready for a demo?
Speak to one of our experts