St George's Healthcare Trust
Learn how St George's Hospital partnered with Purple and Softcat to install a new guest WiFi network for patients, staff and visitors.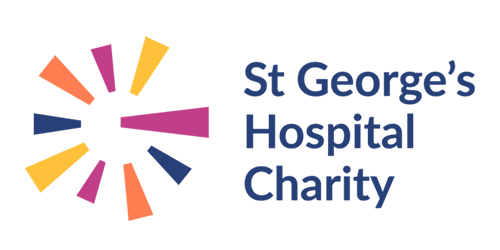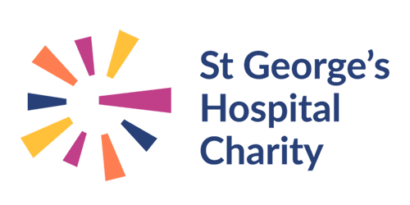 Key Results
Sessions
Connected to the WiFi during the first year of providing guest WiFi
Unique users
Of the Patient WiFi have been added to the Trust's CRM
Custom
Splashpages providing pain-free WiFi access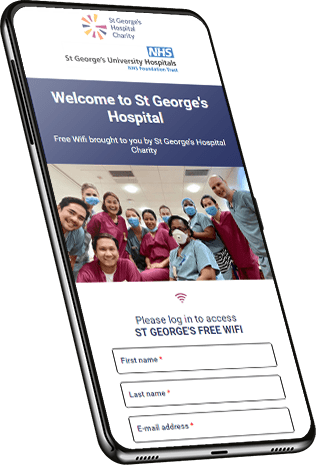 Challenge
NHS Digital, the national technology partner to the health and social care system, launched an initiative to make it compulsory for all NHS sites across England to have a fully functional, and compliant WiFi service in place for patients, staff, and visitors by the end of 2018.
The new WiFi platform would have to comply with strict criteria set out by NHS Digital in terms of functionality, resilience, and security. Ideally, it would also integrate seamlessly with St George's existing infrastructure and be capable of being set up in a short time frame.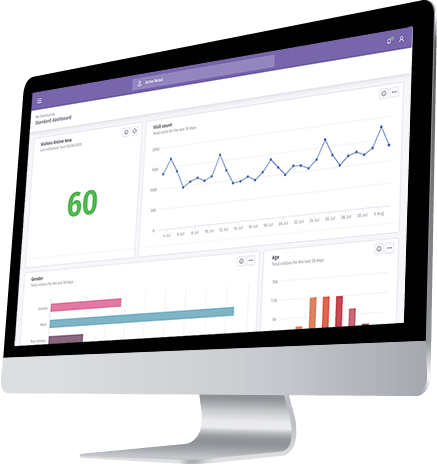 Solution
A cloud-based solution was preferred as it would enable St George's to further leverage its existing Cisco wireless infrastructure and bandwidth. As well as driving down project implementation costs, the solution could be quickly and simply installed as a software overlay and still provide the extensive information capture, handling, and security governance capabilities required by the NHS Digital criteria.
The Purple-powered solution would enable free WiFi service users to be quickly and simply authenticated onto the network, as well as ensuring strict filtering is in place to prevent access to unauthorized content. The built-in enterprise-class reporting dashboard provides deep insight into user metrics to help simplify management and deliver a full overview of user activity. It will also enable individual NHS-branded splash pages to be embedded in the service for communicating essential healthcare information.
Quickly and simply installed
Enterprise class reporting and dashboards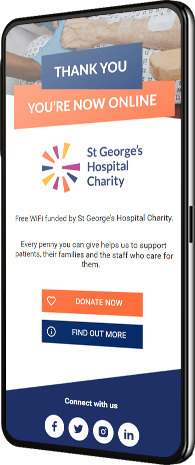 Benefits
St George's can tailor exactly what type of content is available through the service, as well as being able to fine-tune the information users have to provide when logging in. In the future, the platform will support targeted health messaging based on the demographic information voluntarily provided by the service user. Customisable splash screens can also be used to deliver a range of other information, including NHS-branded communications, Anti-Smoking campaigns, and more general health advice.
Free patient WiFi will also make it easier for patients and their families to provide essential feedback on the care they've received. Currently, a manual form is used to capture this information, but with easy access to an online form, it's just one of the processes that can be streamlined and improved as more functionality is added.
Capturing feedback from patients and families
Delivering targeted healthcare messages
Promoting the trusts charities to drive donations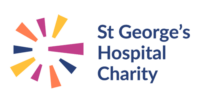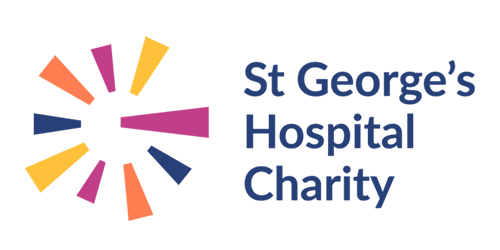 About St George's Healthcare Trust
St George's Hospital is one of the largest hospitals in the UK and the main site for the St George's University NHS Hospitals Trust. Across the Trust, more than 9,000 staff serve a population of up to 3.5 million people in South East England. Home to one of the busiest A&E departments in Britain, St George's features regularly on the RTS award-winning documentary: 24 hours in A&E.
One of the largest healthcare campuses in the UK
More than 9,000 staff
Ready for a demo?
Speak to one of our experts